DRT @ Mount Elephant: Cherry, Cherry with Neda Rahmani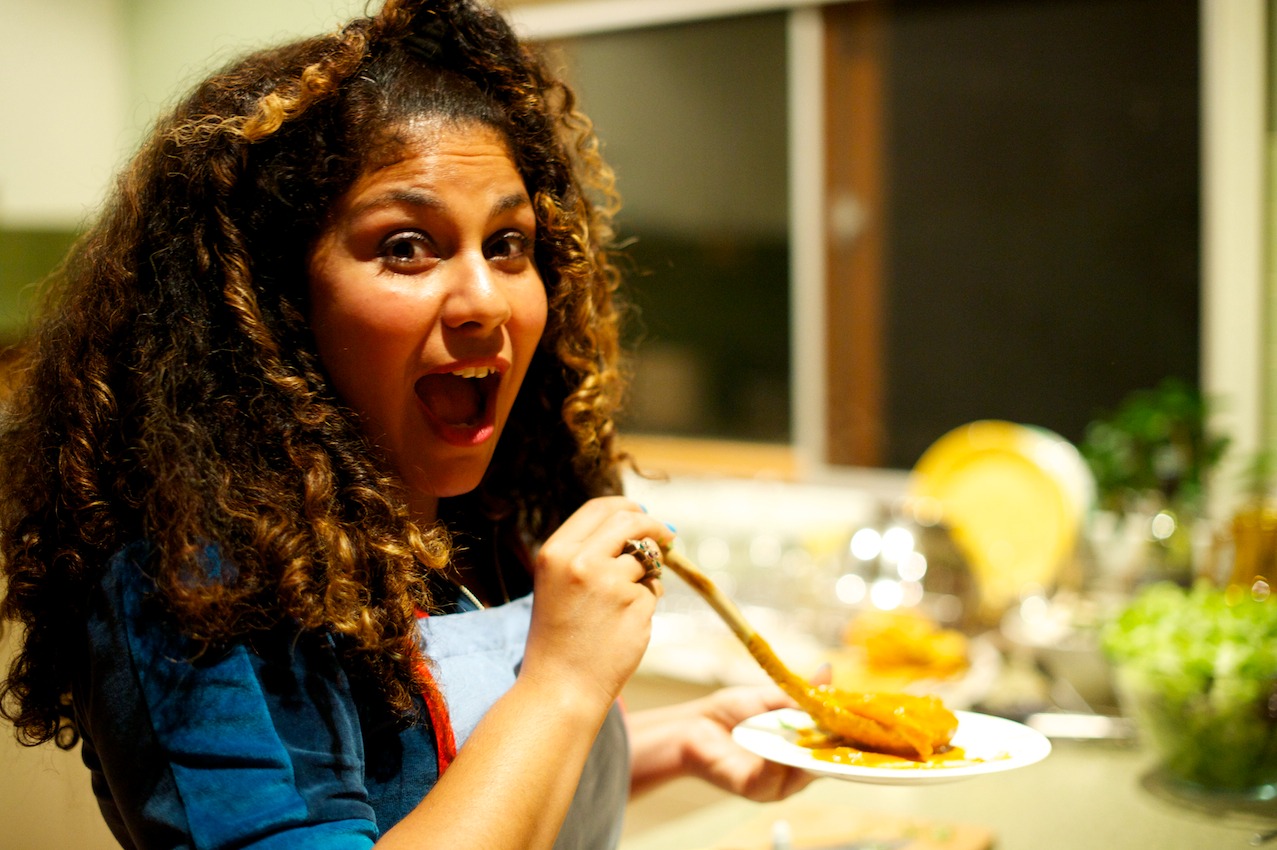 DINING ROOM TALES - MOUNT ELEPHANT 2022
DERRINALLUM, VIC 3325
Dining Room Tales returns for 2022, arriving at Mount Elephant for two very intimate performances of Cherry, Cherry and Phoenix. Featuring Persian-Mauritian-Australian drummer and songstress Neda Rahmani (Cherry, Cherry) and Chinese-Australian musician and composer Wang Zheng-Ting (Phoenix).

Join us for two very special performances of food, music and storytelling, in the shadow of beautiful Mount Elephant on Victoria's western plains.
CHERRY, CHERRY (A DINING ROOM TALE WITH NEDA RAHMANI)
Born in Tehran to a Persian father and Mauritian mother, Neda Rahmani arrived in Australia a two-year- old refugee. Over twenty years, she has established herself as the quintessential self-made Aussie musician, and bedrock advocate of her community. Home-cooked in a kitchen of song, drums, dance and storytelling, 'Cherry, Cherry' is Neda's unique tale of generosity and loss, of adventure, art, and the making of home. A performance experience like no other. Come share a meal with Neda.
Venue
Mount Elephant Visitor Centre
1191 Hamilton Hwy, Derrinalllum VIC 3324
Dates & Times
Saturday 29 January at 1pm (lunch)
Strictly limited capacity! Bookings essential!
Tickets
$60
(meal included)
All proceeds to NAIDOC Week activities at the Mount
Contact Details
admin@aisforatlas.org.au
Credits
Stories and food by Neda Rahmani
Text by Xan Colman
Performed by Neda Rahmani with Xan Colman and Marrs Coiro
Concept and direction: Xan Colman
Presented by A is for Atlas
This project is supported by the Angior Family Foundation and the Dundonnel Wind Farm Commmunity Fund.
Coming from afar? Spend the weekend in the district:
Derrinallum is approx 70 mins by car from Geelong and Warrnambool, 60 mins from Ballarat, 30 mins from Camperdown, and 120 mins from central Melbourne.
Notes
Performance will take place in accordance with up-to-date COVID-safe guidelines. QR code check-in and proof of vaccination are mandatory.
A meal will be served. Please advise dietary concerns when booking. (We cannot always guarantee replacement dishes, but you will know what you can and cannot eat according to your needs.)
By purchasing this ticket, you agree to have your image captured during the event (photo/video). We may use this documentation on our social media channels, website, newsletters etc in promoting and disseminating information about the project. (If you have any concerns, please let us know prior to the event.)
Tickets are non-refundable, but we almost always have a waiting list so get in touch and we'll see what we can do.