Team App + TryBooking
Working together for your club
All the features you need for events, fundraising and registrations online
Team App has partnered with TryBooking to provide you with an easy-to-use, powerful and affordable booking system for your clubs.

Affordable
Low fees and credit card rates

Local support
Our expert team is here to help

Industry experience
We understand events and registrations

Reports and Analytics
Powerful sales and reporting tools

Data privacy
No 3rd party ads

Flexible ticket options
Online ticketing options for free and paid events

Promo codes
Add all kinds of promo codes

Advanced event setup
Seating/table plans, multiple session times and more

Branded pages
Add your Club's branding, logos and images

Data collection
Create all types of secure forms to collect data
Lowest fees
TryBooking have the lowest fees in the industry. That's part of our community commitment.

Lowest fees
0% + 30c per ticket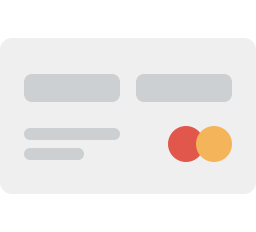 Processing fees
2.1% + 50c per transaction

No fees for free events
TryBooking is completely free to use for free events.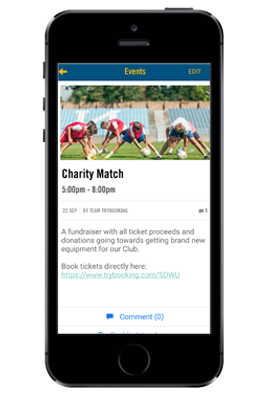 Get started online with TryBooking
Adding your Club event to TryBooking is simple. Our local support team is here to help if you need.
Adding your Club event to TryBooking is simple. Our local support team is here to assist whenever you need.
#1 - Create your event
Sign up in minutes and follow the prompts to create your event. Set up social functions, fundraisers, merchandise sales, workshop sessions, events with seating and table plans and more.

# 2 - Customise your event
Create detailed forms such as dietary requirement and add your team's branding to the page including images, background, fonts and logos using TryBooking's event page editor.

#3 - Start promoting your event
Copy and paste your event's unique TryBooking URL into your Team App event description. Guests can click on the link to start booking immediately.

#4 - Track your sales using TryBooking's reports
Get real-time updates on your ticket sales, bookings and export data to other software and databases.
"When we needed to organise our Presentation Night, it was just so much easier to tell members to go to the TryBooking website and purchase there."

- Simon Cuce, Team App User
Waverly Victory Football Club
Industry testimonials and case studies
We work with many of the industry leaders. See how they benefit from our powerful and easy to use system.
Your clubs 24/7 volunteer