Learning Centre
Learn more about features and system basics.
CREATE
CUSTOMISE
PROMOTE
MANAGE
RUN
REPORT
INTEGRATE
Cloning an Event
If you run regular events with a very similar setup, location and price point, you may consider cloning an old event which will provide you with a new URL and set of reports for your new event. Clone Events, is found on your dashboard under events.


Cloning an event will copy:
Your seating plan
Venue
Sections
Pricing
Data collection question
Terms and conditions
Homepage & Images
How to Clone an Event
1. Click on Clone an Event from the dashboard.
2. Select the existing event you wish to clone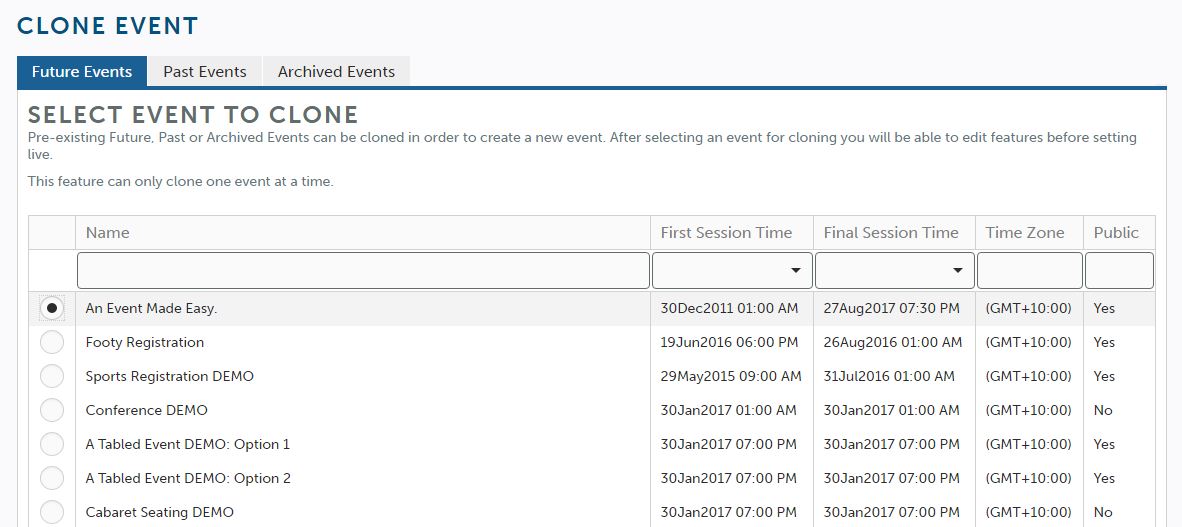 3. Set a new name for the new event.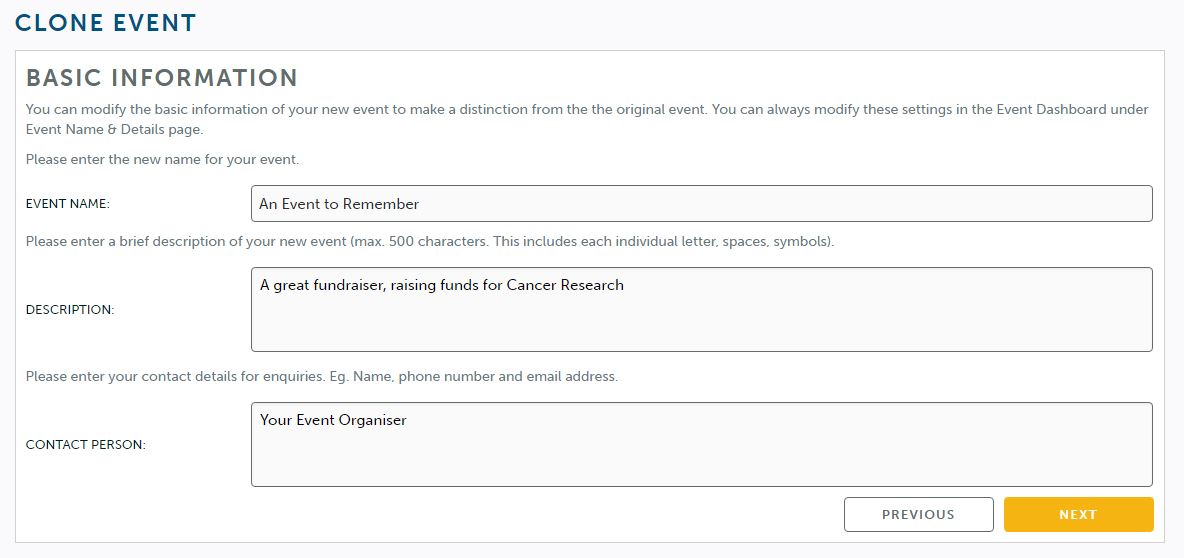 4. Update the dates including the new event date, booking start and finish times.
5. Once finished, you will have a unique URL for this newly created event.

Fine Tuning and Checking
Click on Make a Booking and run through the booking process until you reach the shopping cart to double check you have made all changes. From manage events, you can adjust any screens you find need further refinement. Once cloned, you will be able to modify it from manage events and assign producers access to a new group if required.

Tip: If you have enabled GST / VAT on your account and you clone from an event that was closed at the time, please double check that your tickets have GST enabled correctly. To do this, please go to manage events, pricing groups and confirm the GST/VAT status on each ticket type.

When to Clone, Recycle, or Create Again
If an event is the same in terms of prices, location, data and is already linked to your website or social media pages and you are happy to extract your reports via selecting that session time, consider using recycling an event.
If your event has limited changes and has a different location or price point or you need to maintain very separate reports and provide a different group producers access, please consider cloning. In this case, you will need to make sure you update your URL's linked to your website or social media pages.
If you have a number of changes, consider creating your event again which can be very quick if you have templates for data collection, pricing, venues and homepages in place.