Learning Centre
Learn more about features and system basics.
CREATE
CUSTOMISE
PROMOTE
MANAGE
RUN
REPORT
INTEGRATE
Credit Card Description
Help your ticket buyers identify what they have purchased from you.
TryBooking allows you to define a unique description that is passed to your buyer's credit card statement after they have made a purchase. You can set this description to be your organisation name, business nickname or the event name. You have the ability to define one descriptor for each TryBooking account, which will apply to all purchases once you have edited.
Initially, the credit card description will be your TryBooking account name. It's easy to check or edit the name being used and to set a new one.
How to check or adjust:
1. Login to your TryBooking Account.
2. Click on Change Account Details**
3. Edit (if required) your credit card descriptor or TryBooking account name.
Remember, it will take effect on the next purchase after it has been updated and saved. Your descriptor can be a maximum of 21 characters long, with shorter names being appended with the word TryBooking at the end. Your TryBooking Account name is shown only on the ticket receipt.
**If you have basic user access, you will not see this screen, so please ask your main administration login to make these changes for you.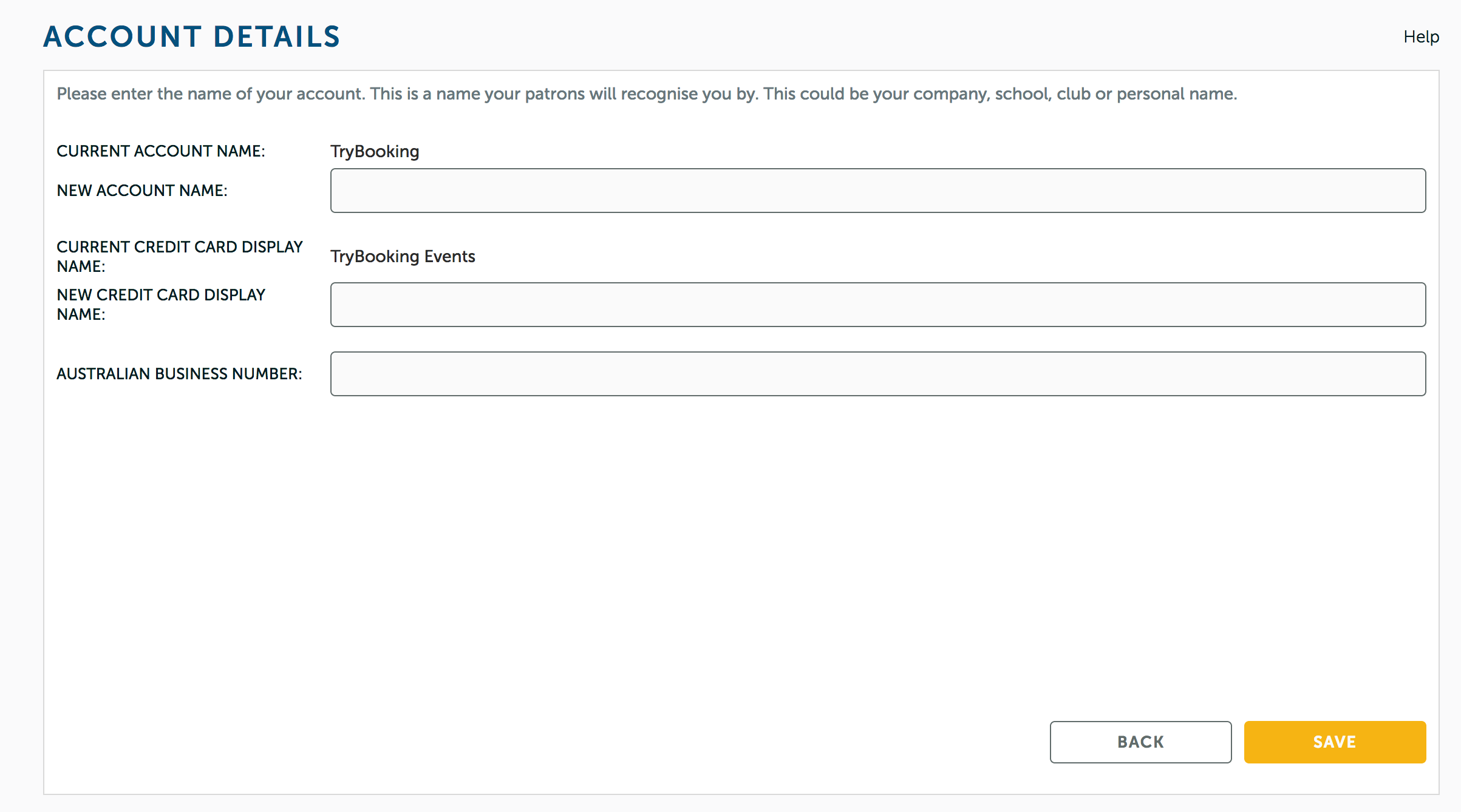 Previously your credit card description was TryBook: Your Event Name (to max of 21 characters).