Learning Centre
Learn more about features and system basic.
Data Collection Templates
When running a number of events, all using the same or similar data collection questions, having Data Collection Templates defined will streamline and speed up your creating process. As an added bonus, it will bring consistency to your events.
Data Collection templates can be created from Configuration on your Account Dashboard. You may create a series of templates, catering for different needs such as:
Once per Booking questions for dinner groups.
Once per Booking for parental permissions.
per Attendee questions for dinners.
per Attendee data for registrations.
per Attendee data for alumni functions.
per Attendee data for merchandising.
Adding data collection templates to your event
From Data Collection on your event (Manage Events), select the applicable Once per Booking or Attendee tab. From here use the Import Template button to select the template you wish to add.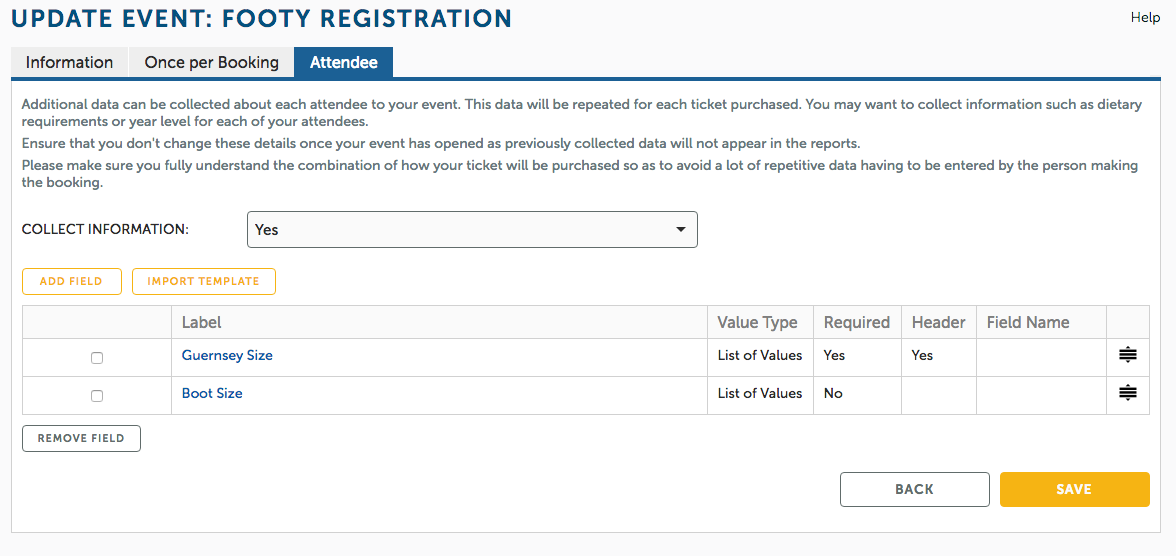 TIP: To build a form, you may add one template for say participant and then another for medical. Once imported, you can then remove or add additional fields to your event without affecting the existing template or other events.