Learning Centre
Learn more about features and system basics.
Event Publication
When you finish creating an event, you will have the option to set that event to either private or public. In some cases, you may want for your event to be private and to be hidden from the TryBooking Buy Tickets and any of your own Event Listing URL widgets.
Private events could be members only events, a special group function (such as a Year 12 formal) where you want to directly share event URL to your patrons for them for booking and for it not to be available publically.
To make your event private, head to Event Publication from Basic Information at the top section of your dashboard.
You will then see this screen: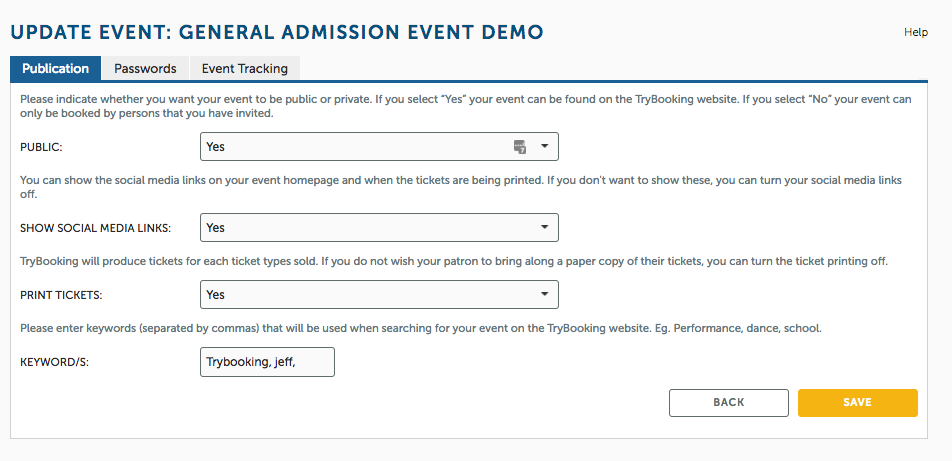 Change your event to Public: No.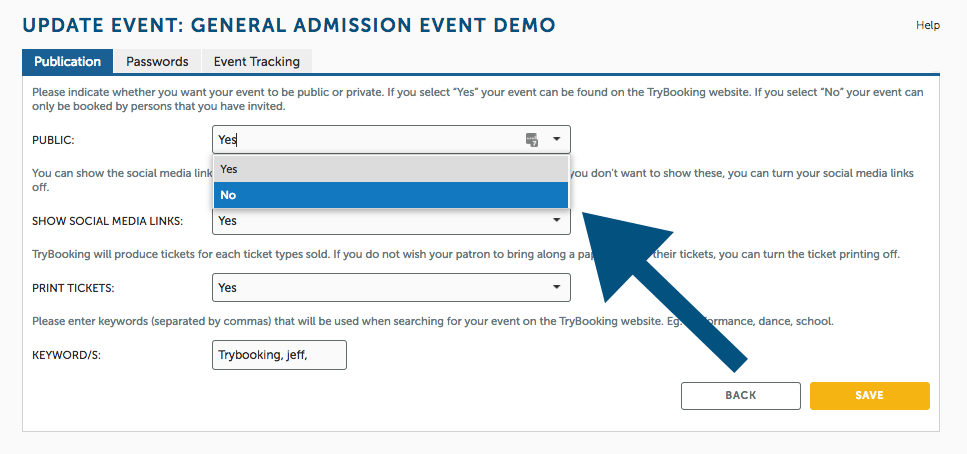 Doing this will ensure that the event will not appear on the TryBooking public listing.