Learning Centre
Learn more about features and system basics.
Event Listing URL
The event listing URL comes in a variety of different formats (HTML, JSON, XML):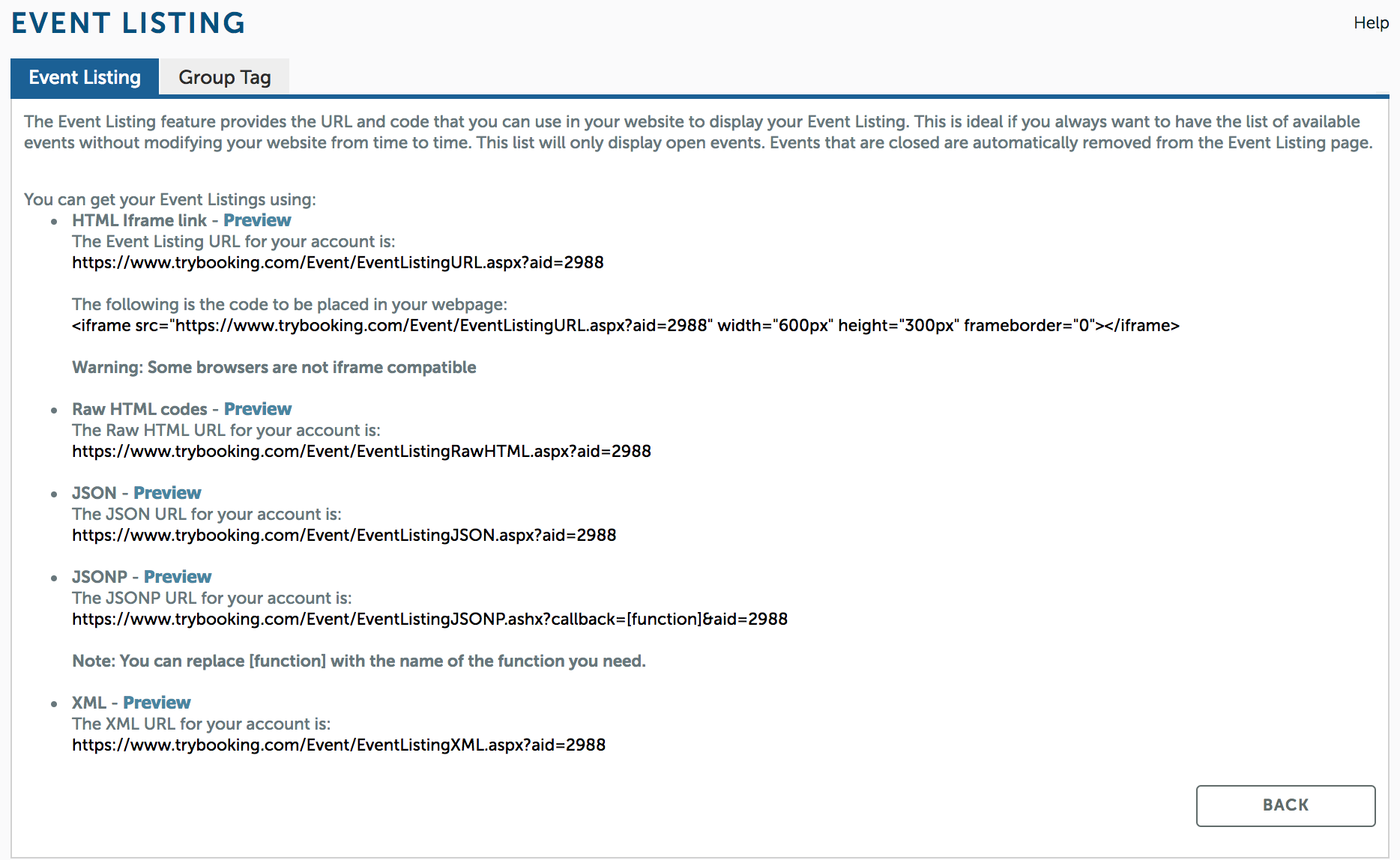 These can be customised to look as part of your website and dropped straight into your page with it's own formatting, or you can customise it using one of the API's.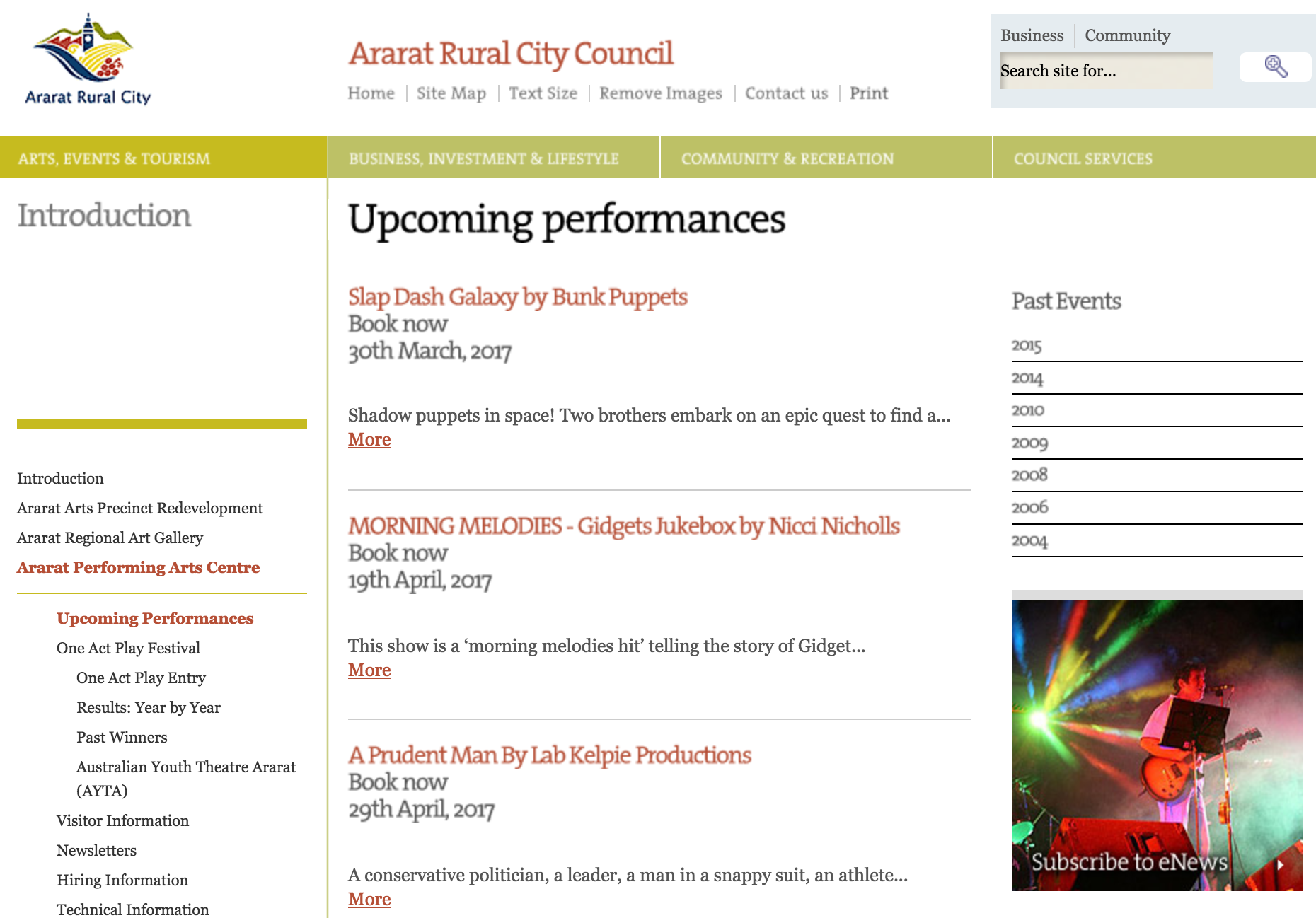 When you have multiple TryBooking accounts, you can use the group tag on your event listing URL to bring together in one location the various events on across your whole organisation.


In the case above, using the HTML event listing URL would be: https://www.trybooking.com/Event/EventListingURL.aspx?tag=YOURCOMPANY that is placed in the source code of your website.
The event listing URL is found on your dashboard under configuration.
TIP: There are times where you wish for an event to be private and not to show on this listing. This may include member previews, a special group function (such as a Year 12 formal) where the group / membership will be emailed directly the URL link for that event in order to book. From Event Publication, if you change the public = NO, this will ensure that the event will not appear on this public listing.