Learning Centre
Learn more about features and system basic.
Editing the Stage
By default the stage always appears as a fixed shape and size at the top of your seating plan. The image provides guidance of the seating direction or orientation where the seats maybe to the side of the stage. You may also be using your seating plan for an ice rink, sporting arena or movie screen.
As it is a html editor, you can insert images, orientate or add words.

Editing the stage:
1. From Seat / Space on the event or within the Venue Template.
2. Click Edit Stage.
3. Make adjustments and Save.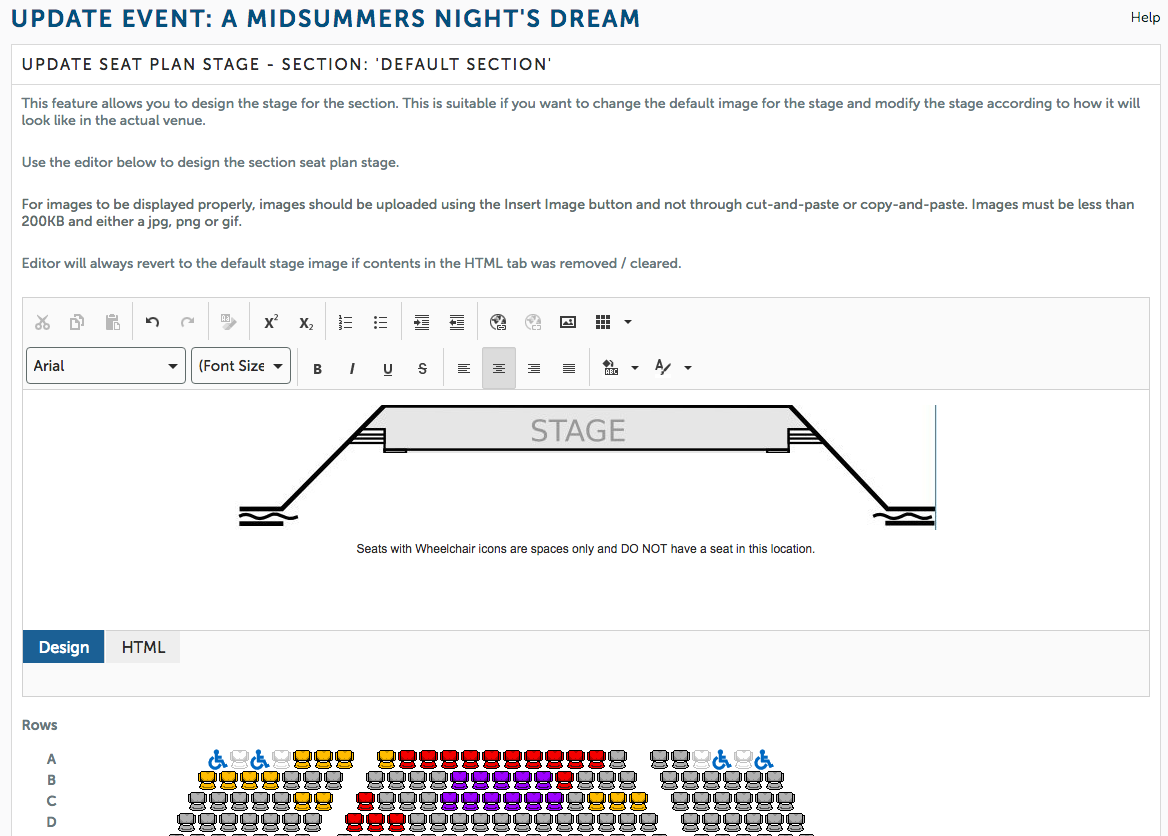 TIP: Add words if you feel you need to communicate important information about:
Reconfirm that wheelchair places are spaces only and have NO seat in that location
Access issues
Rows X to XXX are flat floor vs remaining rows being tiered seating
Location of the orchestra / piano etc.