Learning Centre
Learn more about features and system basics.
CREATE
CUSTOMISE
PROMOTE
MANAGE
RUN
REPORT
INTEGRATE
Sections Overview
Sections are used in a number of different ways. However, most events will only ever have one section. When creating your event, you will naturally have one section created. After this, you can add additional sections. Sections can be either seated or spaces.

Consider using sections for:
Each section will have a defined capacity (see seat/space) and can have a different price point if required.
As a section reaches a capacity of 20 or less, you will find a counter shows on the booking screen so that your patrons have a clear idea of how many places are still available. When your section's capacity is exhausted, the section will then show as sold out on the booking screens.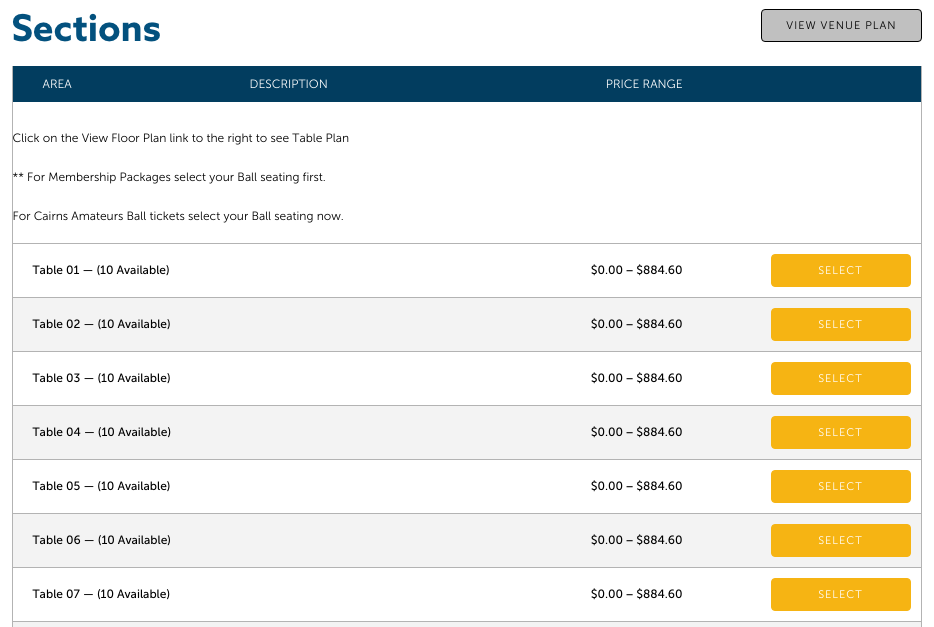 Sections can be closed or marked as hidden or as sold out via pricing schema.