Learning Centre
Learn more about features and system basics.
CREATE
CUSTOMISE
PROMOTE
MANAGE
RUN
REPORT
INTEGRATE
Adding Tracking Tags to your Event
You can add tags to your URL in order to track which specific groups / sites are bringing most traffic & bookings to your event. Tags are also extremely useful when figuring out which commissions need to be paid based on sales delivered in certain situations.
How to add your tag:

1. Type your URL into your web browser i.e. www.trybooking.com/DICO (press enter)
2. This now changes the URL to a longer version i.e. for the case above this becomes http://www.trybooking.com/Booking/BookingEventSummary.aspx?eid=58202
3 At the end of this longer URL, add in &track=XXX (where XXX is your tag). Your tag could include words to describe that group e.g Association, Blog, Website, Joesfacebook, Alumnifacebook etc. You can setup as many of these tags as you need.
4. Pass the full URL including the respective tag to your groups asking them to link it electronically to their pages.

You can now track your patronage on the "Report ticket sales per tracking tag".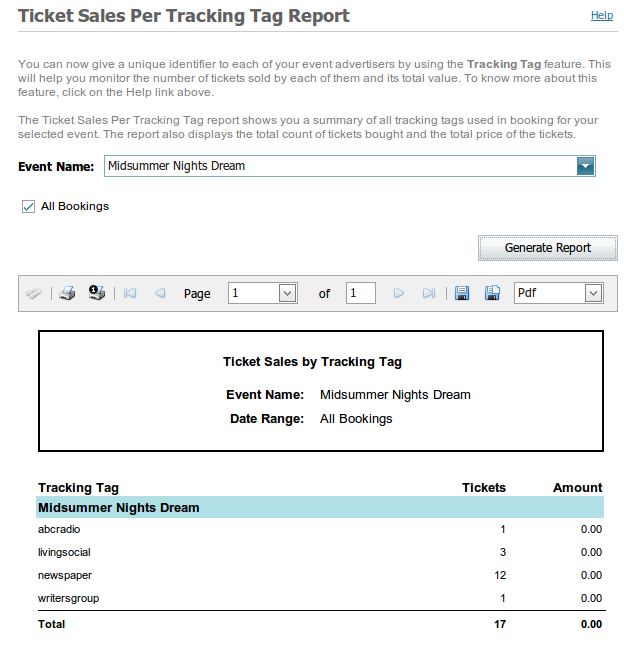 Note: You can also add Google analytics to the event homepage which will track entry and the completion of the booking process.