Learning Centre
Learn more about features and system basic.
Waitlists
Measuring your events popularity can be important. Use the waitlists to collect names of people still looking for tickets or to gauge the level of interest in case you have the capacity to upgrade your location or add additional times.
The waitlist feature will allow you to collect the person's name and contact details when your event is totally sold out. You determine if you wish to have this feature ready to go, and can turn on and off as required on each individual event. (see Manage Events, your event, and Waitlist).
You can remove or add manually people to the waitlist. Notifications to your waitlist people can be made directly from TryBooking's waitlist screen or alternatively, you may wish to cut and paste their email address into your email program and craft your own message to your waitlist patrons.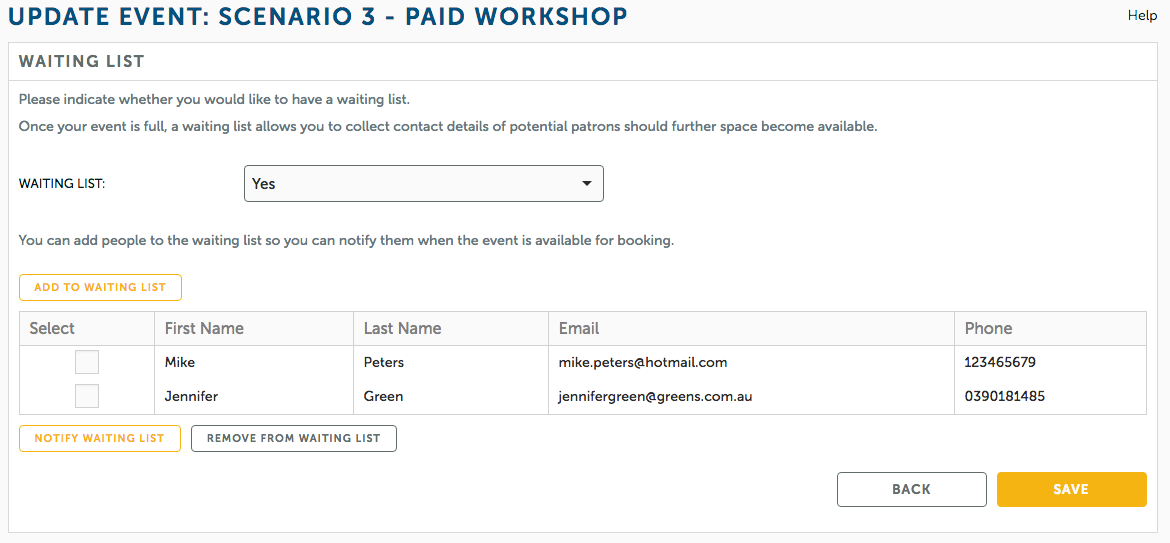 TIP: When logged into your TryBooking account, you have special administrative powers so will not see the waitlist screen. So log out of your account (or use another web browser) and use the public URL link to confirm the waitlist function is working.