Official TC-TSY MH Wksp, Trauma Sensitive Yoga, Christch, NZ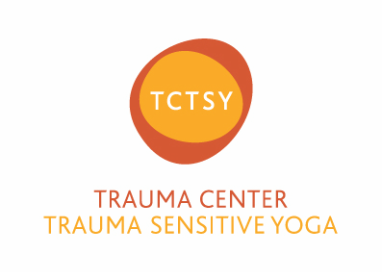 TC- Trauma-Sensitive Yoga
20hr Trauma-Sensitive Yoga (TSY) Foundation Workshop
A Workshop for Mental Health Professionals - Christchurch, NZ
Christchurch, New Zealand
Tuesday 8th & Wednesday 9th October 2019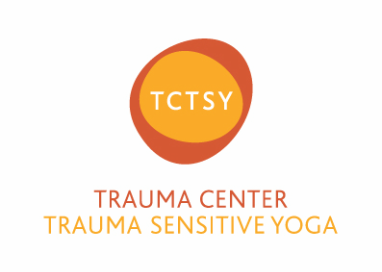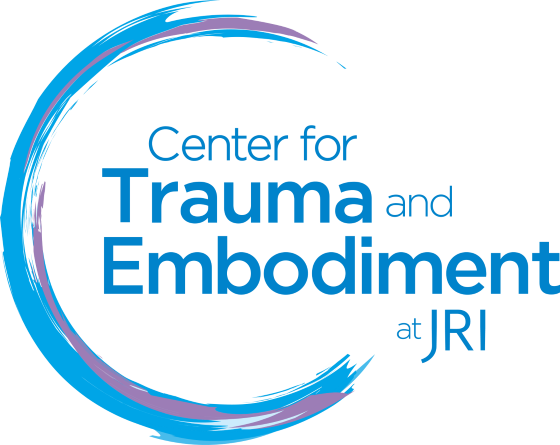 This 20hr, 2 day (16 contact hours plus 4 hours prior self-study/reading) Trauma-Sensitive Yoga Foundation Workshop will introduce Mental Health Professionals to the foundations, core concepts and applications of the highly regarded, evidence based yoga program for adults and youth affected by PTSD, CPTSD, developmental, and/or complex trauma, dissociative disorders and other related emotional and behavioural difficulties, TC-TSY Developed at the Trauma Center since 2003 and part of JRI since 2006.
TC-TSY is the ONLY yoga program that was been recognised as a clinical adjunctive treatment for trauma in the USA by SAMSHA:NREPP (Substance Abuse and Mental Health Services Administration: National Registry of Evidence-based Programs and Practices)
This workshop is intended to support mental health professionals to bring the body into treatment when working with people affected by traumatic stress and complex trauma.
Facilitated by TCTSY JRI Licensed Trainer and TCTSY Facilitator, Kristen Pringle,(TCTSY-F, TCTSY-T, Yoga Therapist, Senior Yoga Teacher) and Senior Endorsed Mental Health Clinician, Occupational Therapist). This workshop is part of the Center of Trauma & Embodiment at JRI Yoga Program (previously the Trauma Center Yoga Program), and therefore are the ONLY Trauma-Sensitive Yoga Workshop/trainings in NZ accredited by JRI & the Director of the Center for Trauma & Embodiment at JRI David Emerson.
In this workshop Mental Health Professionals will be introduced to trauma-sensitive breathing and movement practices to incorporate within their scope of practice into part-components of group & individual therapy, as well as an introduction to:
The relationship of TC-TSY on current trauma theories and neurophysiology

Some of the core theoretical underpinnings and methods of the TC-TSY model that can be applied to facilitating trauma-sensitive somatic practices

The evidence base involving TC-TSY (a clinical adjunctive treatment)

Applications of Trauma aware, Trauma-sensitive and Trauma-informed yoga 
WHEN: Tuesday 8/10/19 & Wednesday 9/10/19, 2019 - 9am to 6pm each day
Light morning and afternoon teas provided, lunch is self-catering/BYO, (not all dietry requirements can be accomodated, however please indicate dietary requirements when booking)
WHERE:  Riccarton Park - Phar Lap Room | 165 Racecourse Road, Christchurch 8043, NZ
T: 03 336 0055 | M: 027 844 5411  | W: riccartonpark.co.nz 
INVESTMENT: $545, inc GST Full Price, $495 inc GST Concession
SELF STUDY:

4 hrs self-study prior to attendance is required to fulfill the 20hr content. Self-study resources can be found HERE

Suggestions:

Kolk, B., et al., (2014) 'Yoga as an Adjunctive Treatment for Posttraumatic Stress Disorder: A Randomised Controlled Trial' Journal of Clinical Psychiatry 2014: 75(6).  

Audio and video HERE

 

Further information: Please bring along a yoga mat and a blanket, (and if you require any pillow or bolster)

 

For all enquiries: please contact workshop facilitator and organiser Kristen Pringle by email kristenlpringle@gmail.com or via www.themindfulmovementcentre.com.au or www.tctsyaustralia.com

Kristen Pringle: TCTSY Licensed Trainer, TCTSY Certification Supervisor, TCTSY-F, Yoga Therapist (IAYT), Registered Senior Yoga Teacher (Yoga Australia), E-RYT-200 & YACEP (Yoga Alliance), Senior Occupational Therapist & Senior Mental Health Clinician

 

Please Note: This workshop satisfies one of the pre-requesites for applicants of the Trauma Center at JRI's TCTSY Certification for Yoga Teachers and/or Mental Health Career Professionals to be held annually via an in-person weekend in Melbourne, Australia; Berlin Germany; or Brookline, USA (and then live online with the Center for Trauma & Embodiment at JRI, (USA) from September to April!) The Certification is open to Career Mental Health Professionals who are NOT yoga teachers, as well as yoga teacher who are NOT clinicians, and participants who have duel qualifications in yoga and clinical mental health. 

This workshop is solely for professional development and is not a certificate program: to be certified in TCTSY completion of the 300hr TCTSY Certification is required. This workshop does not certify the participant in yoga teaching: To be certified to facilitate a 'stand-alone yoga program' or 'solely yoga intervention' , you require yoga teacher training and repective insurance, however short part-components of yoga can be delivered by other professionals within their specific scope of professional practice. This workshop is also not intended as an intervention for those who have experienced trauma. Talking about trauma, even in the context of a professional training can be triggering/overwhelming.
Location
Ricccarton Park
165 Racecourse Road, Broomfield, Christchurch , 8042
Official TC-TSY MH Wksp, Trauma Sensitive Yoga, Christch, NZ
Make a booking, click below
Resend tickets to your email address.
Contact the event organiser.
You can review the event organiser's terms and conditions here.
Official TC-TSY MH Wksp, Trauma Sensitive Yoga, Christch, NZ
You can review the event organiser's terms and conditions here.
If you can't find your tickets, click here.
Your email has been sent.
The organiser will be sent the details of this message.

Sorry, there appears to have been an error. Please try again later.