The NZ Mountain Film Festival 'National Tour' - Rotorua

A popular package of amazing films celebrating people getting out there and doing it!

Internationally recognised as one of the world's premier mountain film festival events, an audience can expect up-close adventures, emotive and insightful cultural content, and the usual fast-paced, action packed adrenaline entertainment making for an impressive programme that will have you inspired and entertained.
2019 FILM COLLECTION
Perspectives (6 mins)
Director: Scott Secco, Canada
Everyone views the world differently. The chaotic cities, the surreal mountains, the kind people; each provide a beautiful and unique experience. On a bike journey in the Himalaya, the unfamiliar environment is amplified with every pedal stroke, taking the rider further into the unknown, closer to connection, and toward the realisation that perspective is everything.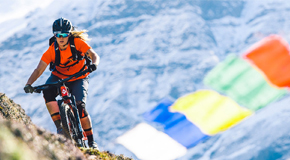 Cerro Kishtwar – An Ice Cold Story (30 min) 
Director: Julian Zanker, Germany, subtitles. 
The ban on climbing in the Kashmir mountains was lifted, so three alpinists set off to attempt an unclimbed face. But the difficulties were greater than expected and they encountered hard technical climbing at high altitude. Let's just say things didn't go exactly according to plan.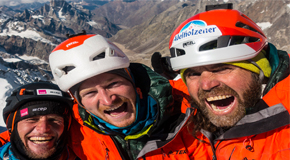 ICEolation (29 mins)
Directors: Sophie Ballagh & Ewan Blyth, New Zealand
Two people, two weeks, two kayaks. A journey beyond wilderness, via sea kayak, to connect with a land of ice and penguins. Two paddlers with adventurous spirits undertake a self-supported sea kayak expedition in Antarctica.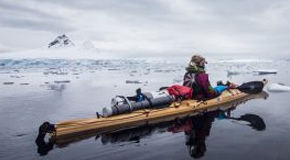 Spectre Expedition - To the End of the Earth (49 mins)
Directors: Alastair Lee & Leo Houlding, UK 
2,000 kilometres, 200kg each, 65 days, 3 mates, 1 mountain.
Unsupported, using snow-kites to travel great distance, with massive loads and at speeds up to 60 kph, this is the epic tale of Wanaka local Mark Sedon, Leo Houlding (UK) and Jean Burgun's (France) daring dream to reach the summit of the most remote mountain on Earth; The Spectre, Antarctica.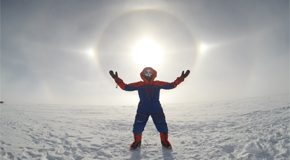 information
Ticket Bookings can be made from this page, from THE OUTDOORSMAN HEADQUARTERS- CASH ONLY), as well as tickets on the night (CASH ONLY -subject to availability).
Location
Harvest Centre Auditorium
324 Malfroy Road, Rotorua, 4110
This event is currently closed and no contact details are available