Business Banter with Christ's College – John Brakenridge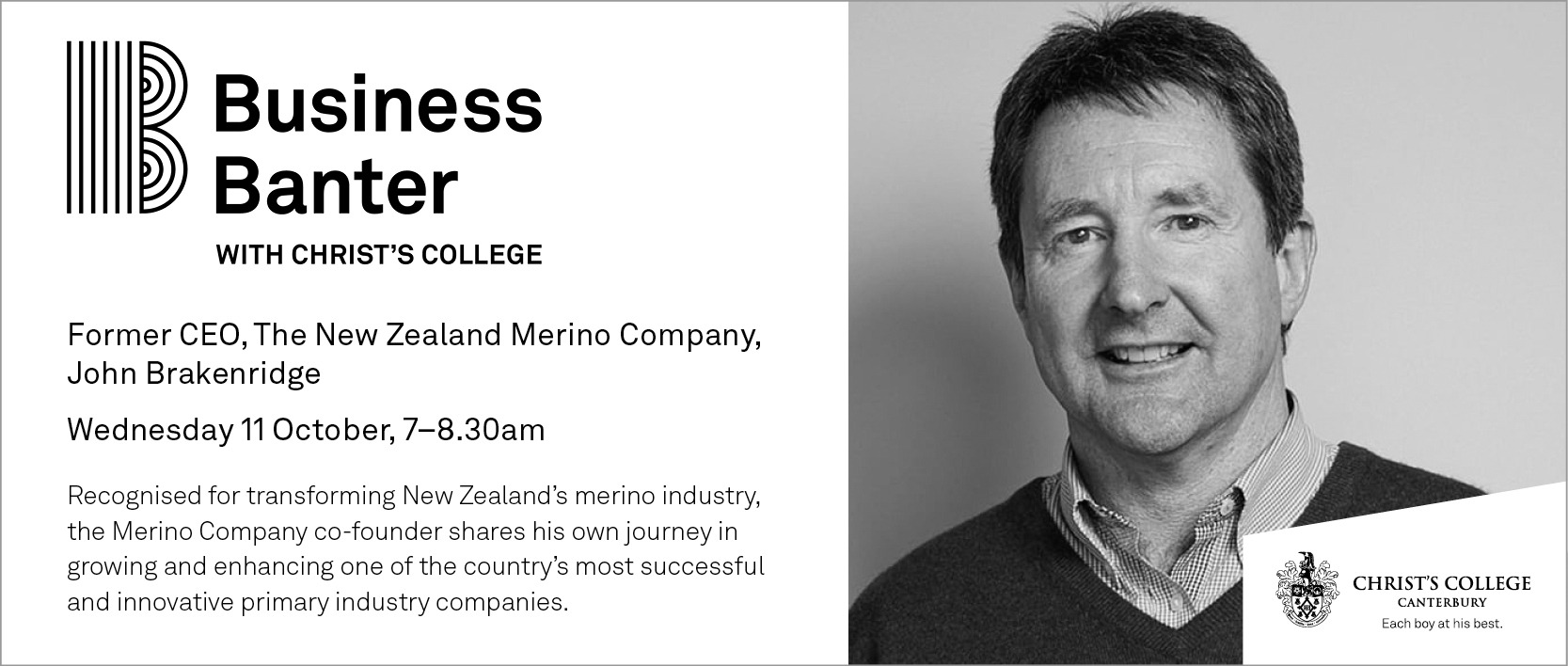 About
Business Banter with Christ's College – Former CEO, The New Zealand Merino Company, John Brakenridge

A powerful force for change for the benefit of stakeholders, John Brakenridge has steered a ground-breaking marketing strategy that has redefined and redesigned a leading agricultural commodity. Recognised as the KPMG leader for his outstanding contribution to international business at the New Zealand International Business Awards in 2013, John continues to work in the entrepreneurial space and further his considerable contribution to the primary sector.

Join us for our Business Banter breakfast.
Wednesday 11 October, 7–8.30am
Location
Chapman Room, Christ's College