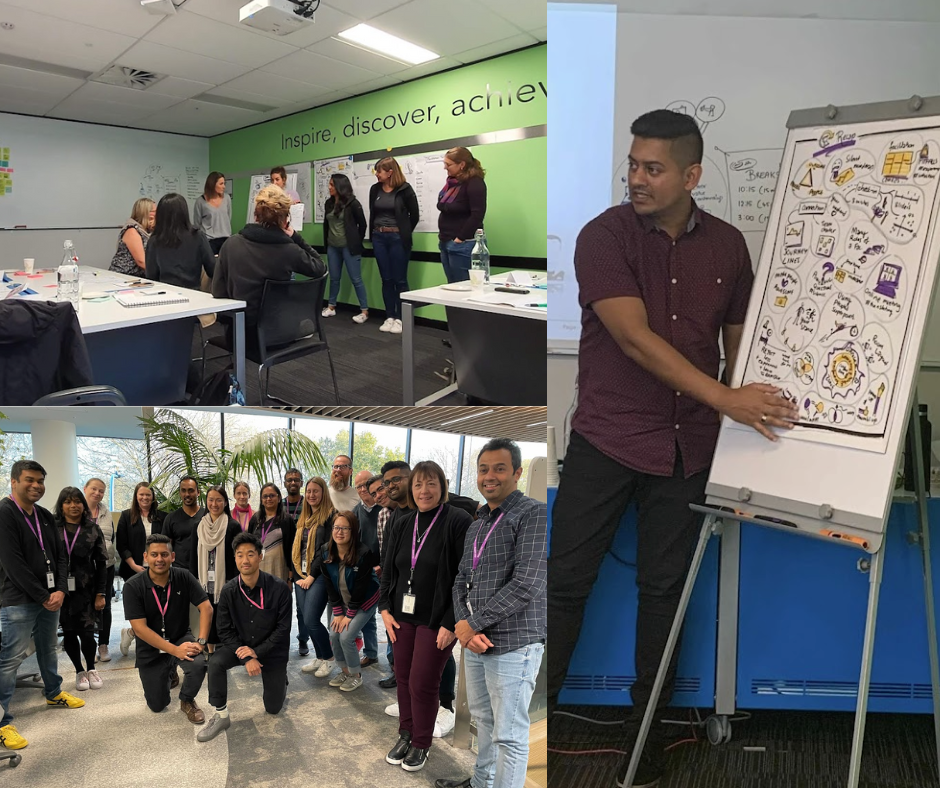 Description
Moving to a team-based, collaborative working style can be challenging, especially as groups are forming and working through how they best work together. Professional Agile Facilitation can make a significant difference to this.
This course explores the stances, skills and techniques needed for effective facilitation in an agile team context. Attendees will learn how to apply facilitation tools and techniques for effectively designing meetings and workshops that both engage the entire audience and deliver successful outcomes.
Over 2 days you will develop new facilitation skills learn to apply these in a safe and supportive environment. We take a teach-by-doing approach that involves group work and practice. We make extensive use of games, activities, peer-learning and reflection.
Certification
The course is accredited under the ICAgile curriculum and participants who actively attend the full course obtain the ICAgile ICP-ATF certification.
Note: those who also complete both our Agile Fundamentals (The Agile Mindset) and Agile Team Coaching courses can go on to apply for the ICAgile Certified Expert in Agile Coaching.
Audience
This course is ideal for anyone involved in running agile ceremonies, including:
Scrum Masters
Agile Project Managers
Agile Coaches and aspiring coaches
Product Owners
Business Analysts
Anyone with the desire to explore the power of facilitation
Course Topics
Facilitation Framework: How to Plan, Design and Facilitate effective meetings
Creating Collaborative Spaces
Facilitation in Practice
Facilitation as applied to Agile Ceremonies
Collaborative Conversations
Group Dynamics and Dysfunction Personas
Stances of Facilitation
Adjusting Facilitation to Team Maturity
Maintaining Neutrality
Facilitating Full Participation
Using the Meeting Organizing Tools
Facilitating Collaborative Conversations
Clarifying team decision-making authority
Prerequisites
We strongly recommend you have completed our Agile Fundamentals course and have at least 1-2 years' experience working in an Agile environment.
Duration
2 days
About Radically Consulting: We help businesses evolve to better meet the needs of a rapidly changing world.
What we do:
Agile - Agile organisations and teams are more adaptive, customer-focused and operate with more efficiency. We coach and transform software and business teams
Project Advisory - Improve the effectiveness of change within your organisation and increase the likelihood of your complex project's success
Education - Our courses and workshops will help you think differently; providing core understanding of concepts and knowing when and how to apply them
Thursday 7 December 2023 9:00 AM - Friday 8 December 2023 5:00 PM (UTC+13)
Location
Radically Consulting Ltd, HB Central, Ground Floor
3 Lorne Street, Auckland CBD 1010