(RCT) Psychological Safety in the Workplace
Description
Psychological safety is one of the most crucial concepts in the modern workplace. It means that everyone feels secure enough to share ideas, feedback, questions, concerns, and even mistakes, all for the betterment of themselves, the team, and the organisation.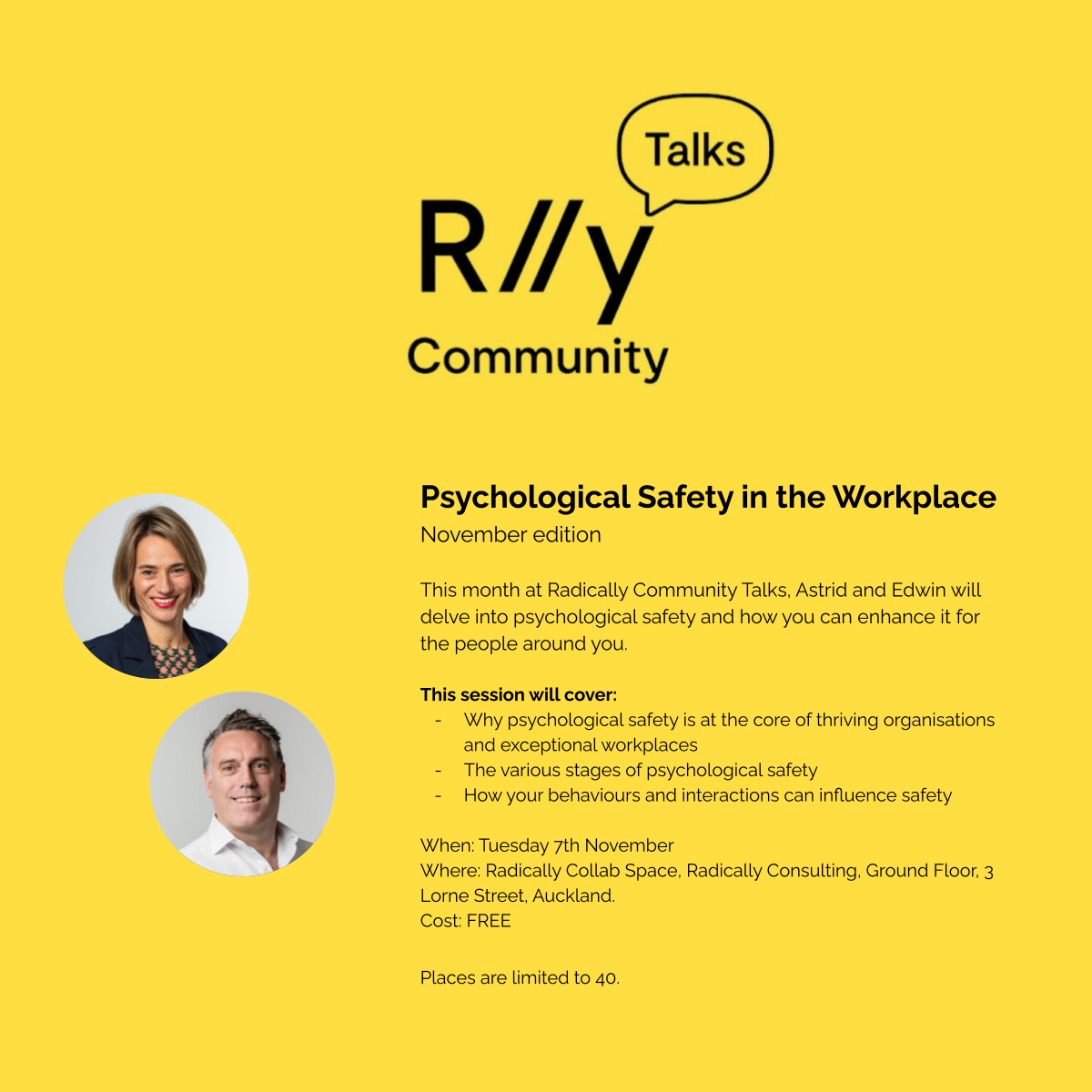 When: Tuesday 7th November, 4:45pm network and chat, 5pm start, 6pm network and chat, 6:15pm finish
Where: Radically Collab Space, Radically Consulting, Ground Floor, 3 Lorne Street, Auckland.
Who: Anyone! Places are limited to 40 people.
Format: Conversational with some simple slides and white board drawings but mainly a good conversation!
Cost: Free
Location
Radically Collab Space
Ground Floor, 3 Lorne Street, Auckland, Auckland 1010