Be Healthy, Live Free, Achieve More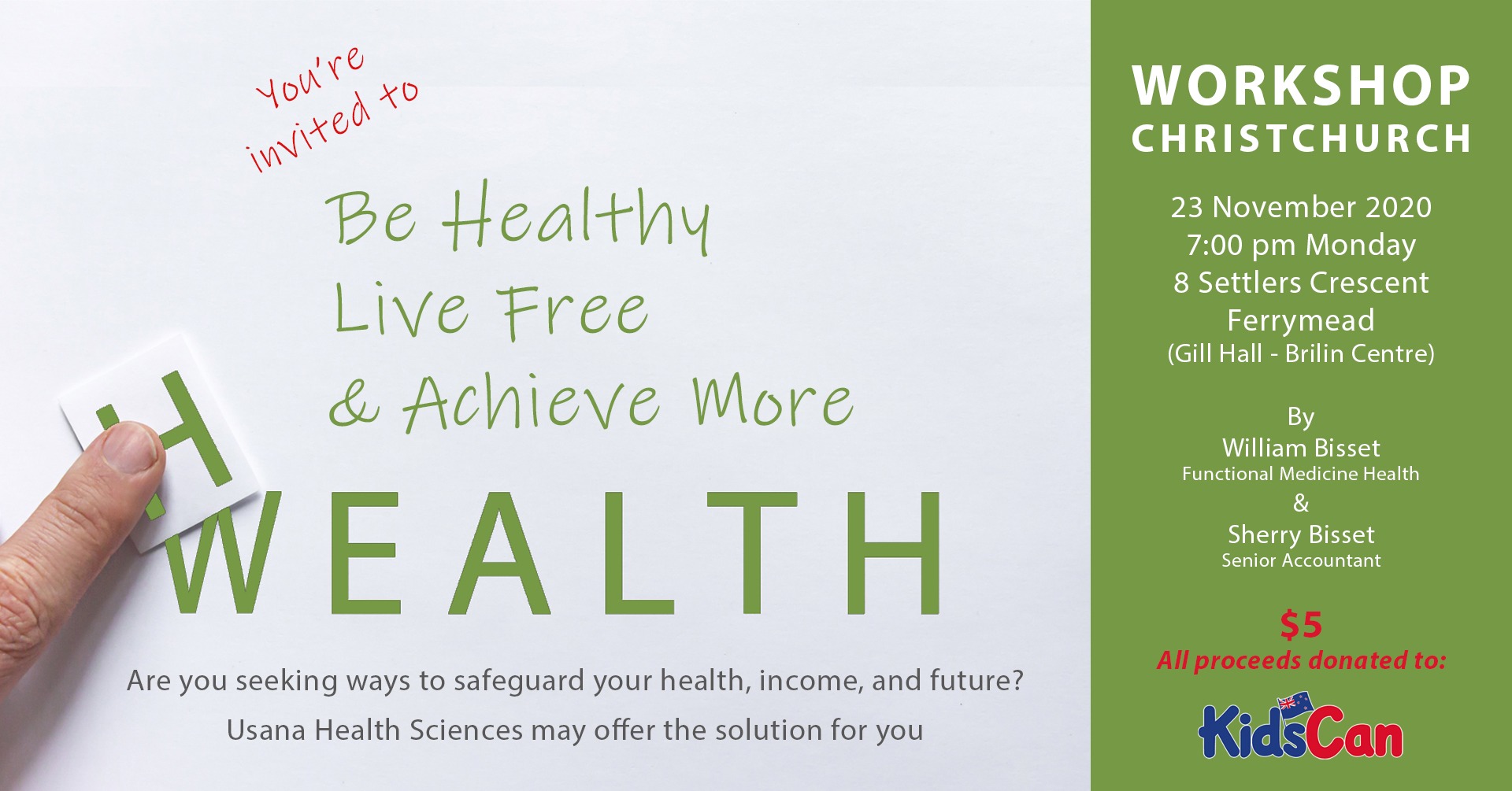 Are you seeking ways to safeguard your health, income, and future?
Usana Health Sciences may offer the solution for you.
William Bisset (Functional Medicine) will discuss the latest InCelligence® Technology that delivers key nutrients that speak your cells' language to activate your body's natural ability to respond to stress, promoting normal, healthy aging processes with a focus on Usana Health Sciences. If you love USANA, there's an easy way to help pay for your products or revenue.
Location
The Brilin Centre
8 Settlers Crescent, Ferrymead, Christchurch 8023