KETO - a crazy fad or the…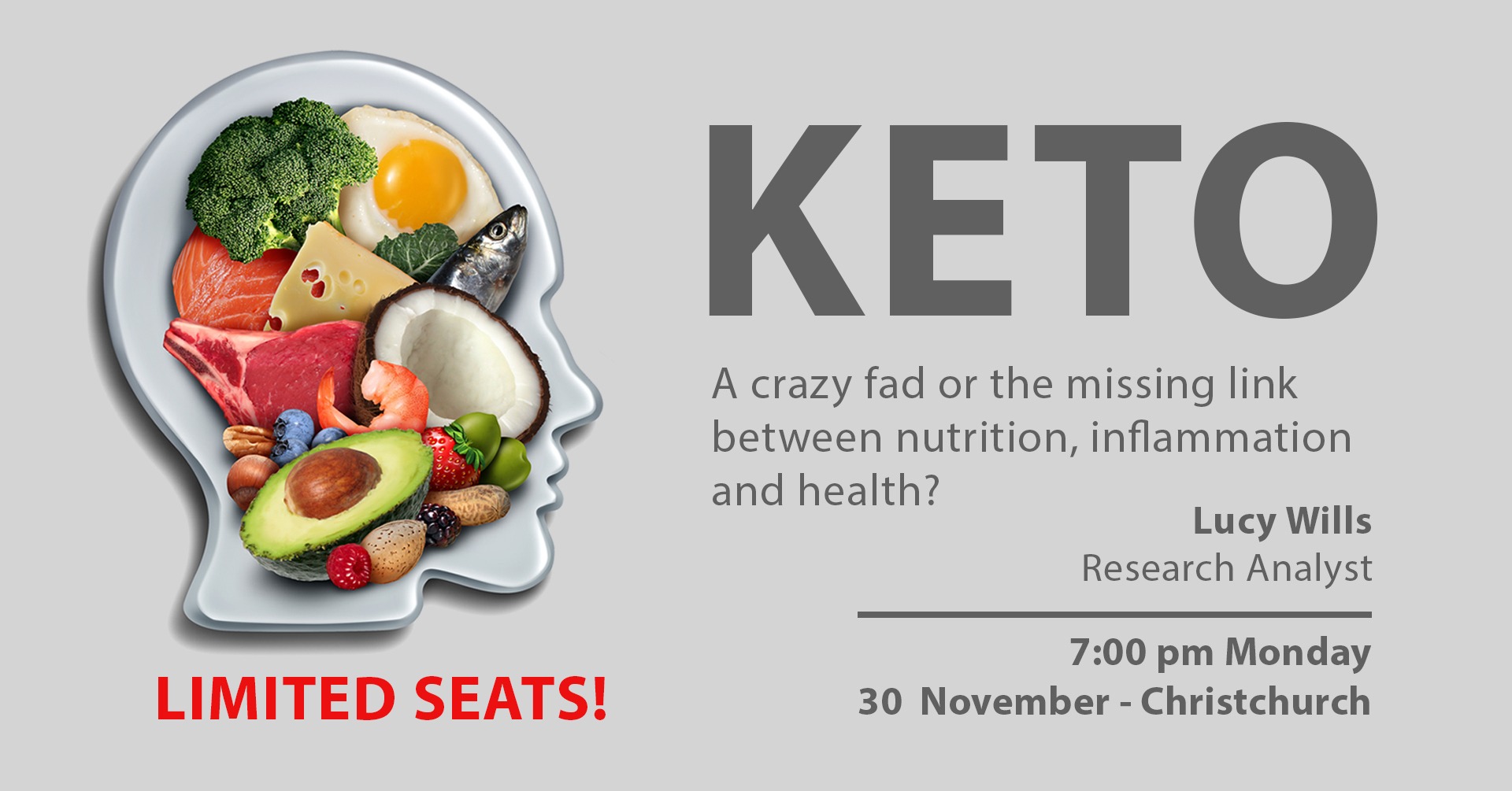 The Ketogenic Diet: A crazy fad or the missing link between nutrition, inflammation and health.
What is the truth behind the world of nutritional research?

Lucy Wills is a Research Analyst who has spent 25 years examining the research into human nutrition and the interaction between diet and health. As a research analyst, Lucy specializes in critiquing research methods and analysing data. As a result, she can determine which research findings are genuine and which are speculation or dogma.
Location
The Brilin Centre
8 Settlers Crescent, Ferrymead, Christchurch 8023