Sound Beginnings Workshop - Omokoroa (SOLD OUT)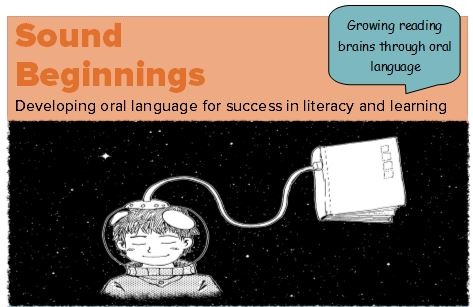 Reading is not a visual process … it's all about SOUND!
Oral language has a profound impact on children's preparedness for learning and on their ongoing success as lifelong learners. Children typically enter school with a wide range of oral language experience and ability. If ignored, any gaps and resulting impacts on academic ability persist to grow throughout their school experience. Add to your kete of culturally responsive practice by incorporating oral language processes and activities that support all children to participate and learn. Reduce disparity: set all children up for literacy success.
Sound Beginnings unpacks the oral language connection to literacy, empowering teachers to intentionally grow foundation skills.
Developing oral language for success in literacy and learning
Through this workshop look, listen, launch your literacy programme and:
*explore the brain science and cognitive research confirming oral language as the foundation for literacy
*apply the research to the elements that need to be explicitly taught
*unpack oral language processes that are woven into literacy
*explore The Big 5 of literacy instruction and their impact on growing literacy skills
Location
Omokoroa Library Meeting Rooms
28 Western Avenue
Omokoroa 3172