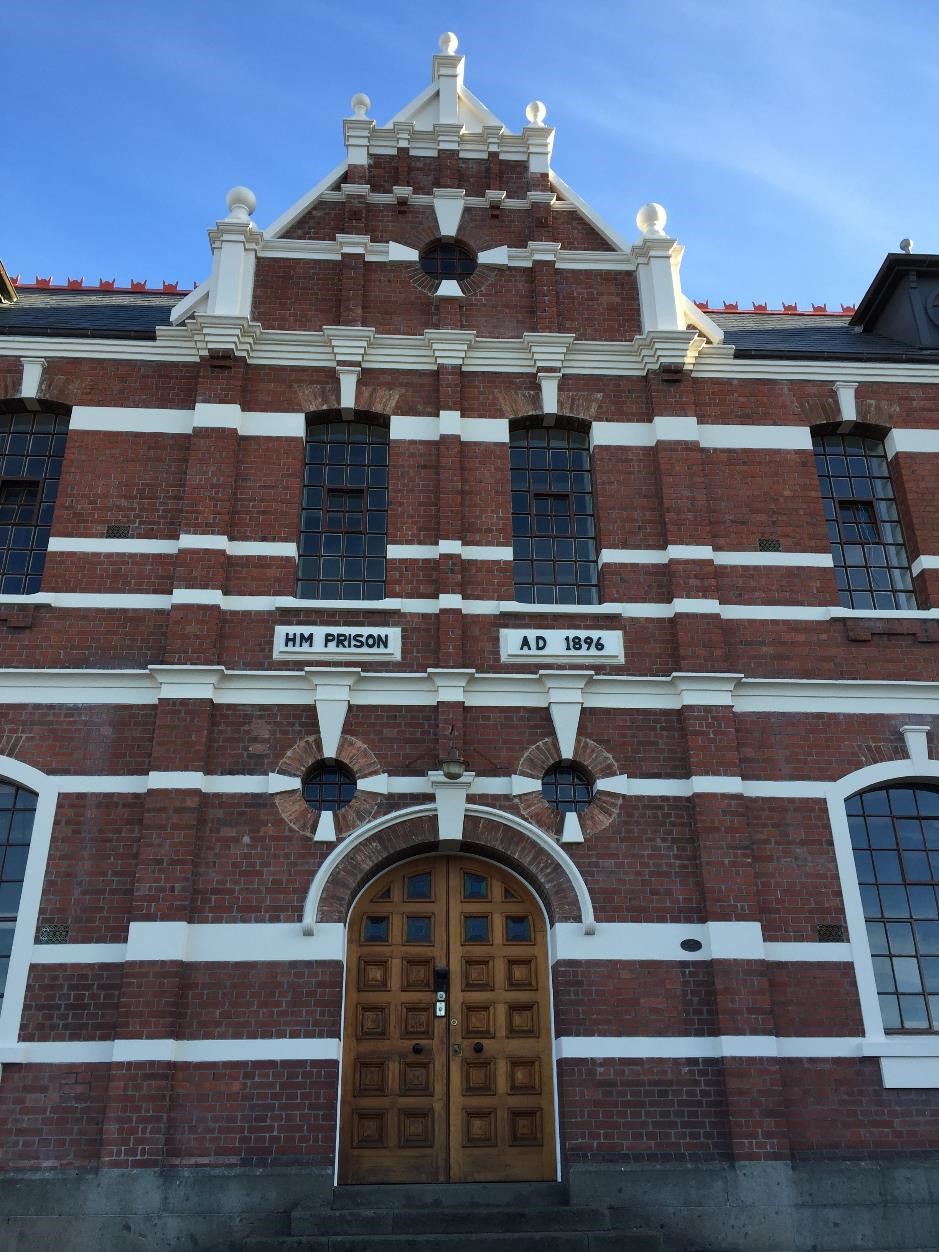 Dunedin Gaol - Weekend Morning Guided Tours
PLEASE NOTE - Due to the current wave of Omicron infections we regret to inform that the remainder of the current season's tours have been cancelled. We hope to be able to resume tours later in the year.
The over 120 year old former Dunedin Prison is the only surviving Victorian courtyard style prison in New Zealand. It closed its doors in 2007. The Dunedin Prison Charitable Trust owns Dunedin Gaol and operates guided tours every Saturday and Sunday morning, generally from October until the end of April (subject to booking numbers and guide availability), but check the available dates when booking.
The tour outlines the history and use of the prison over its 120 years, incorporating tales of prisoners and visiting almost the entire space in the old prison, over its three levels.
Duration: approximately 1 hour.
Tour Cost: Adult $15 per person, Child (at school) $5 per person
Access: There are many stairs and uneven surfaces to negotiate (there is no lift). This tour is not suitable for wheelchairs or walking frames.
Vehicle Parking: Sorry no parking available on site. Please use public parking.
R.O.A.R: The Dunedin Prison Trust reserves the right to restrict admission/limit tour numbers.
Tour Contact: Should you have any tour queries - please email our tour guide (dunedingaoltours@gmail.com)
>>>>>>>>>>>>>>>>>>>>>>>>>>>>>>>>>>>>>>>>>>>>>>>>>>>>>>>>>>>>>>>>>>>>>>>>>>>>>>>>>>>>>>>>>>>>>>
Group tours are by arrangement only, and cannot be accommodated on weekend morning tours.

Groups may be accommodated subject to special arrangements: Work groups, students, social clubs, etc, wanting a tour are welcome to enquire - please email our tour guide (dunedingaoltours@gmail.com)
Special Group bookings:
School groups - Tour cost is $10 pp (min 10 people)
Corporate/other groups - Tour cost is $20 pp (min 10 people)
Dunedin Gaol
2 Castle Street Dunedin
9012