Christ's College Stadium Cushions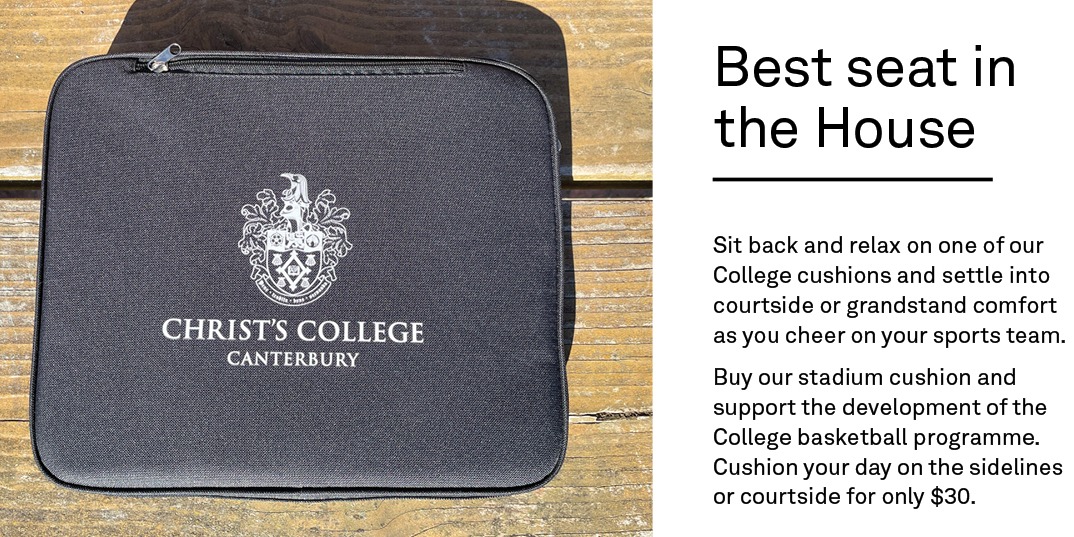 About
Best seat in the House
Sit back and relax on one of our College cushions as you settle into courtside or grandstand comfort to cheer on your team. Buy our stadium cushion and support the development of the College basketball programme. A good quality, canvas cushion, it features heavy duty zips, a carry handle, a side pocket with zip for phone and keys, and a removable foam inner for washing. Cushion your day on the sidelines or courtside for only $30.
Pick up from the Christ's College Office.
Location
Online event access details will be provided by the event organiser