Supporting Students with Writing - Whangarei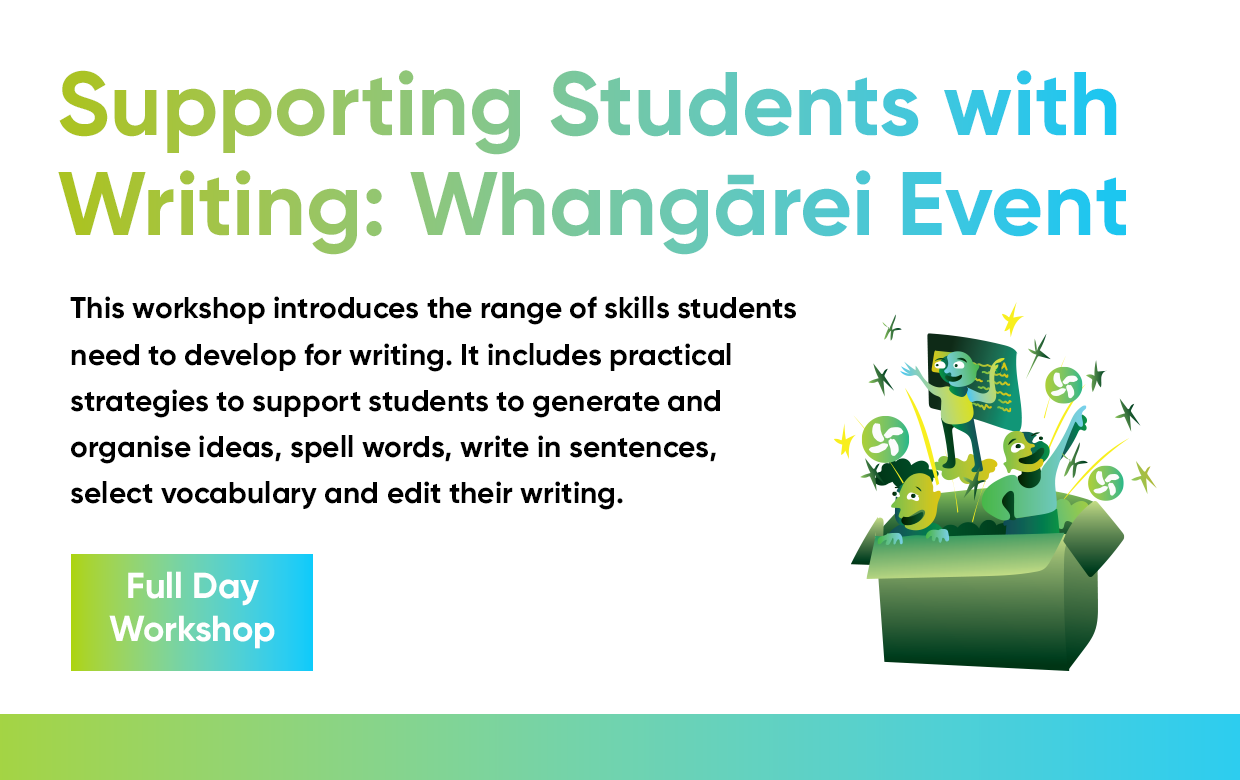 About
This workshop introduces the range of skills students need to develop for writing. It includes practical strategies to support students to generate and organise ideas, spell words, write in sentences, select vocabulary and edit their writing. Supporting groups of students at different levels will also be covered.

Facilitator - Louise Dempsey


To book, select your preferred date/time and select your registration option. If paying for yourself, select credit card/Paypal and complete payment. If you have registered through the MOE fund, enter your ARN (application reference number) if you have it AND select pay by invoice.

Note - If you haven't received an ARN from the Ministry or are still to apply, PLEASE EMAIL THE ARN AND THE MINISTRY'S CONFIRMATION EMAIL to tapld@coactiveeducation.com AS SOON AS YOU RECEIVE IT. Thank you.
Location
Barge Showgrounds Events Centre - Committee room
474 Maunu Road, Whangārei 0110