PPSR Training - Auckland
SESSION TIME
LOCATION
Rydges Hotel Auckland
59 Federal St, Auckland, 1010

For information about parking, please visit Rydges Auckland website.
SCHEDULE
1:00 – 1:15 PM Arrival
1:15 – 2:00 PM This session is most suitable for administrators of your
PPSR account.
- RealMe
- Setting up a PPSR user account
- Q&A
2:00 – 2:15 PM Complimentary tea and coffee break
2:15 – 3:00 PM - Searching the PPSR
- Q&A
3:00 – 3:15 PM Break
3:15 – 4:00 PM - Managing your financing statements
- Q&A
ADDITIONAL INFORMATION
Once you finish registering, a confirmation email will be sent to you. In that email, there is an option to 'Save to Calendar'. Since some people only wish to attend the topics relevant to their organisation, the default time slot has been set to one hour. Please manually change this time slot so that the time you wish to attend reflects correctly in your calendar.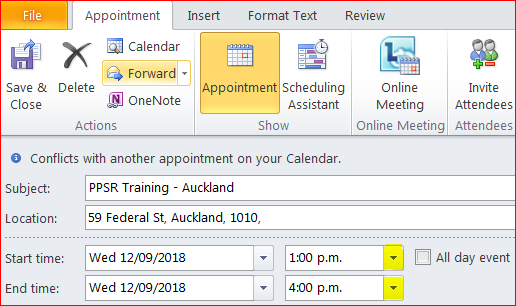 NOTE: If you book this on behalf of your organisation, please forward the invitation and any further information to your colleagues.
CONTACT DETAILS
Get directions