The People's choice French Business Awards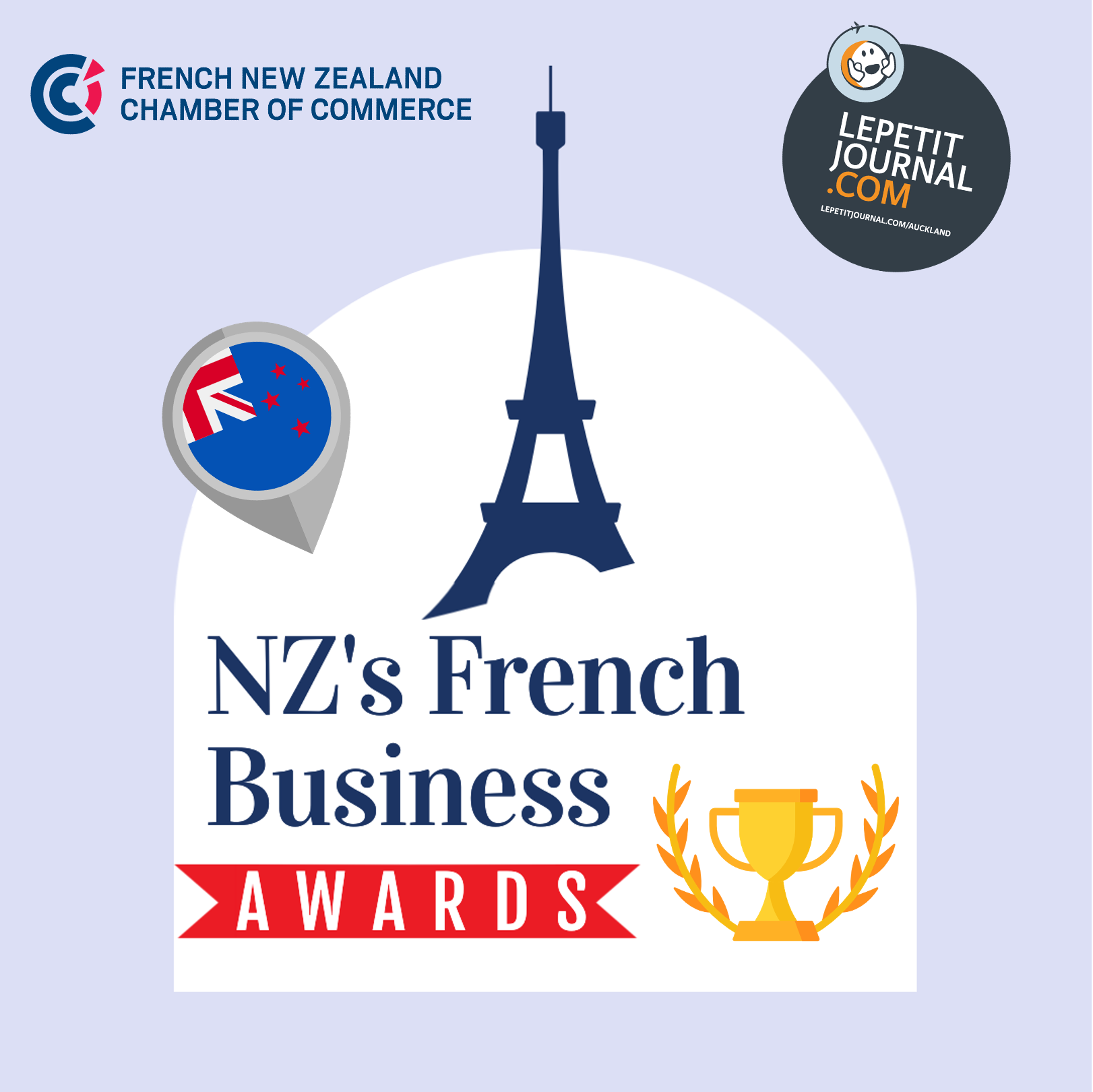 Organised for the second time by the French New Zealand Chamber of Commerce (FNZCCI) and Le Petit Journal Auckland, the People's choice French Business Awards honour excellence and French "Art de Vivre" in the following categories:
- Best French Cafe
- Best French Restaurant
- Best French Bakery

Timeline:
- 19/07 Registration opening people's choice
- 20/11 - Registration closing and vote opening
- 31/12 - Closing vote
Who can enter?
Any French Cafe, Restaurant, Bakery based in New Zealand. There are no size or city location criteria.
Why participating in the People's choice French Business Awards?
1) Awards can raise the credibility of your business, its brand and its products. The People's choice French Business Awards is designed to increase visibility for your business as the winner for each category is the one collecting the more votes*. A business award win act as a 3rd party endorsement for your business, a sign of quality for potential customers.
2) Benefit from a communication campaign on the French media Le Petit Journal and on the FNZCCI platforms. We will create content on what you do best and encourage our community to try your products and visit your venue.
*quality criteria apply
How do the awards work?
1) After you register, our team reaches out to organise the communication content and add you as a participant on our communication platforms.
2) We provide you with QR codes and content for your customers to vote. It is a people's choice award meaning the business collecting the more votes will win the awards!
3) Awards kick-off! For a month, Le Petit Journal and the FNZCCI communicate around each participant activity and invite the community to try out your products and go to your venue. On your side, make sure your day to day customers vote for you by scanning the QR code.
4) The voting close. Time to find out about the winners and celebrate with everyone during a festive award ceremony.
2019 edition entrants:
Best French Restaurant : Le Garde-Manger ; L'Epicerie ; La Fourchette ; Harbour Society So/ Auckland ; Le Chef ; Le Bistro des Gourmets ; L'Atelier du Fromage ; Le French Rendez-vous ; Little French Pastry Café
Best French Boulangerie: Entrants : Y'a Bon French Baker ; Ma Chérie French Pastry ; La Petite Fourchette ; La Voie Française ; Vaniyé ; La Tropézienne ; Philippe's Chocolate ; Ma Boulangerie ; Monsieur Macaron ; Little French Pastry ; Paneton ; French Cancan ; Grace Patisserie
2019 edition winners:
Vaniyé Patisserie | Best French Bakery
L'Atelier du Fromage | Best French Restaurant
Location
Online event access details will be provided by the event organiser