Beginning the Journey Course - Taupo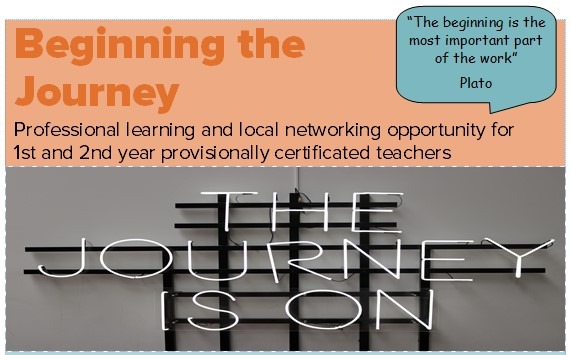 EDconnect is offering this exciting series of workshops again in 2022. This forward-thinking, personalised professional learning is thoughtfully and intentionally designed to inspire teacher competencies, encourage effective instructional practice, and support fluency with strategies for learner success. Delivery is interactive and demonstrative being face-to-face in a small group setting (with the ability to move online if required).
If one-size-fits-all learning isn't good enough for our students, why is it good enough for our teachers? This is not a course that is built entirely on predetermined modules, rather it is responsive to the needs of participants and their schools.
In this course provisionally certificated teachers will engage in:
place-based approaches to help deliver a culturally responsive curriculum and develop an understanding of their local environment

experiential learning allowing teachers to identify opportunities to develop practice to meet learner needs

a local Professional Learning Network that they can add to as they grow.
Dates: Friday 11 March, Friday 12 May, Friday 1 July, Friday 2 September and Friday 28 October 2022
Time: Each session runs from 9 am to 3 pm.
Location
Taupo Primary School
Tamamutu Street
Taupo 3330