NZ Mountain Film Festival 'National Tour' - Taupo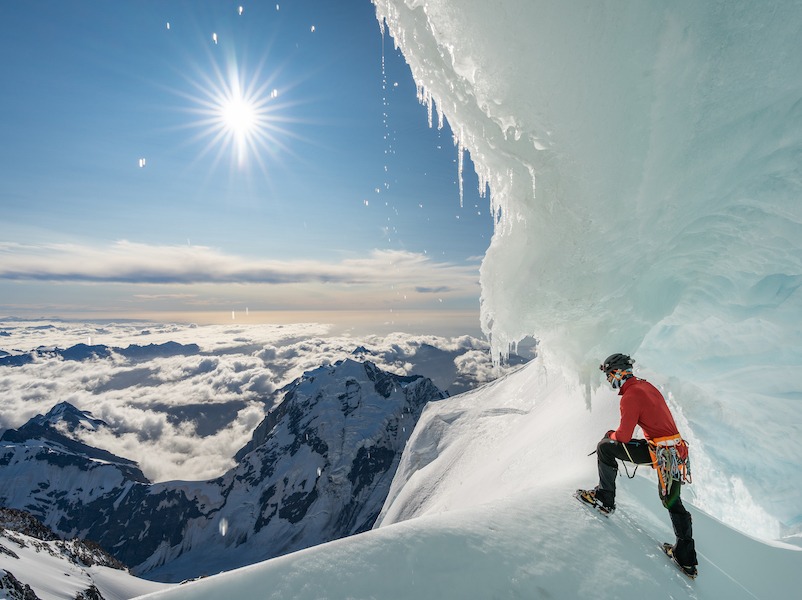 A popular package of amazing films celebrating people getting out there and doing it!

Internationally recognised as one of the world's premier mountain film festival events, an audience can expect up-close adventures, emotive and insightful cultural content, and the usual fast-paced, action packed adrenaline entertainment making for an impressive programme that will have outdoor enthusiasts inspired and entertained.
The collection has something for everyone, and is the perfect environment to fuel your imagination and plan your next adventure.
2022 FILM COLLECTION (runtime 2 hours 20 minutes - including an Interval)
FILMS SUMMARY
Traversing the Night (40 mins) Director Maddy Whittaker, NZ.
With an average age of 22, the four New Zealand Alpine Kids (as they called themselves) set off from Arthur's Pass. The dream was to traverse the spine of the Southern Alps for the next three months until they reached Fiordland. The mountains are wonderful, beautiful and healing – but they are healing because they make us confront things that get drowned out in regular civilisation.
Ô'Parizad (36 mins) Director Guillaume Pierrel, France, subtitles.
In the 70's, the pioneers explored the most breathtaking mountains in the Alps and Himalayas; 45 years later, the same passion has remained intact and skiers decide to return on the trail of their ancestors. Their goal is to ski an 8,000m Himalayan giant.
We Don't Usually Have Ice Creams (10 mins) Director Paul McCredie, NZ.
This isn't your average pensioner walking group. They don't believe in tracks or bridges. They scale untracked ridges, ford or swim rivers, scramble up waterfalls, abseil over bluffs and seldom get home before dark. These men are tough, but the women are tougher.
House of The Gods (44 mins) Director Matt Pycroft, UK.
The great northern prow of Mount Roraima soars from the depths of the Amazon rainforest like the prow of a gigantic ship, shrouded in cloud, drenched by torrential rain, and guarded by vertical jungle, deep mud, and overhanging cliffs. Follow Leo Houlding and team on their real-world quest through 100km of untracked jungle, into a unique slime forest, and up the desperately steep big wall.
Ticket Bookings can be made from this page, or available directly from Starlight Cinema, and there will be door sales on the night at the venue. Adults $22, Under 17 year olds $17, Under 12 years old $12.50.
Location
Starlight Cinema
26 Horomātangi Street, Town Centre, Taupo 3330