Cake Decorating Alternatives Workshop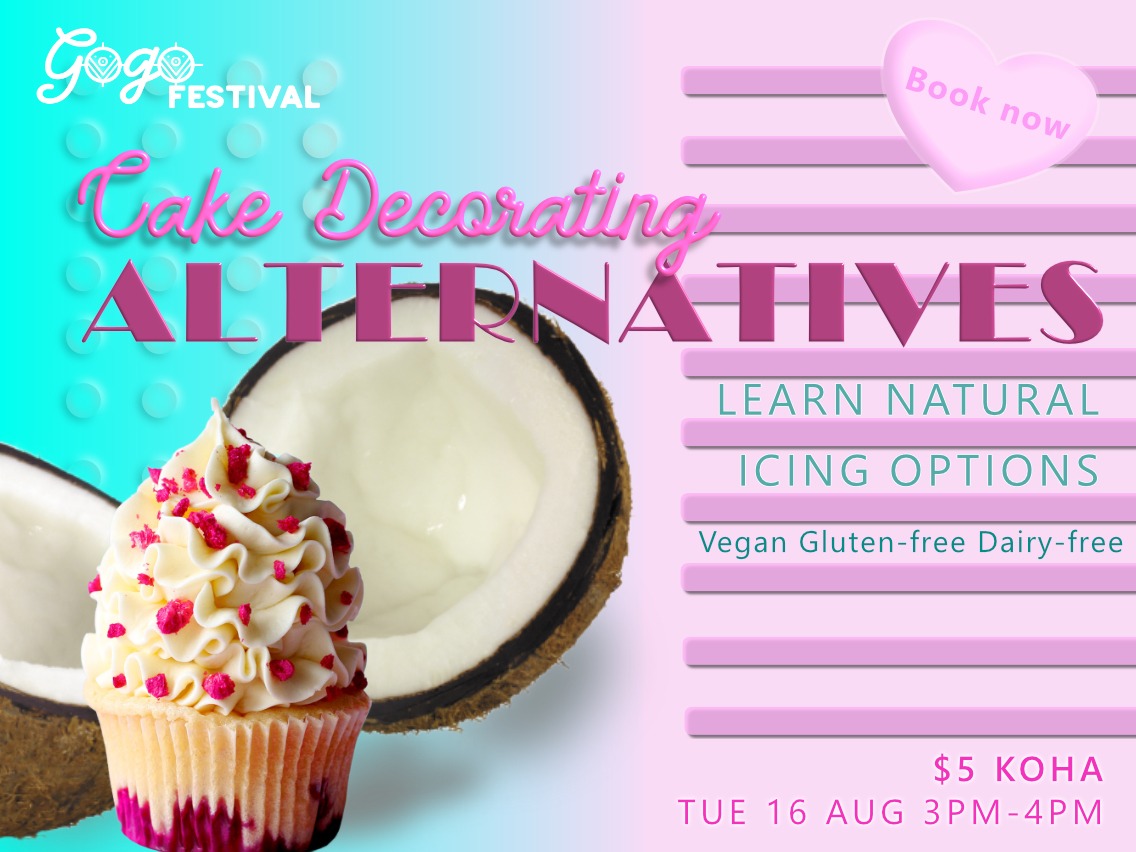 About
Can it be done... AND taste delicious? Yes! Learn natural alternatives and tips to use in your baking, using vegan, gluten-free and dairy-free icing. You'll get to decorate your very own minicake.
I will bring some ingredients to make some icings using natural and dairy-free alternatives, plus some seeds, edible flowers etc. I will share how to prepare these alternative icings and show you tips to get different icings using coconut cream, dates, coconut sugar etc.
I will bring some cupcakes so each person can decorate them and try them over a cuppa when we finish.
I run a business using natural and healthier alternatives for baking. And it's my passion to show some natural alternatives to use in your cake decorating. If time and weather permit we will also enjoy a walk and go pick some flowers as part of the decorating process.
This activity is $5 koha to attend (this is a small fee to cover the cost of ingredients).
Limited spaces available.
If you cannot attend, please cancel your ticket so those on the waitlist can take your spot.
This activity is a part of the Porirua August Gogo Festival. Check it out here.
Location
Get directions
Porirua City (opp Subway)
7 Serlby Place, Porirua, Porirua 5022
(Located at the rear of the Waitagirua Mall. Plenty of free parking available.)