Solar System Guided Walk + Stargazing (SOLD OUT)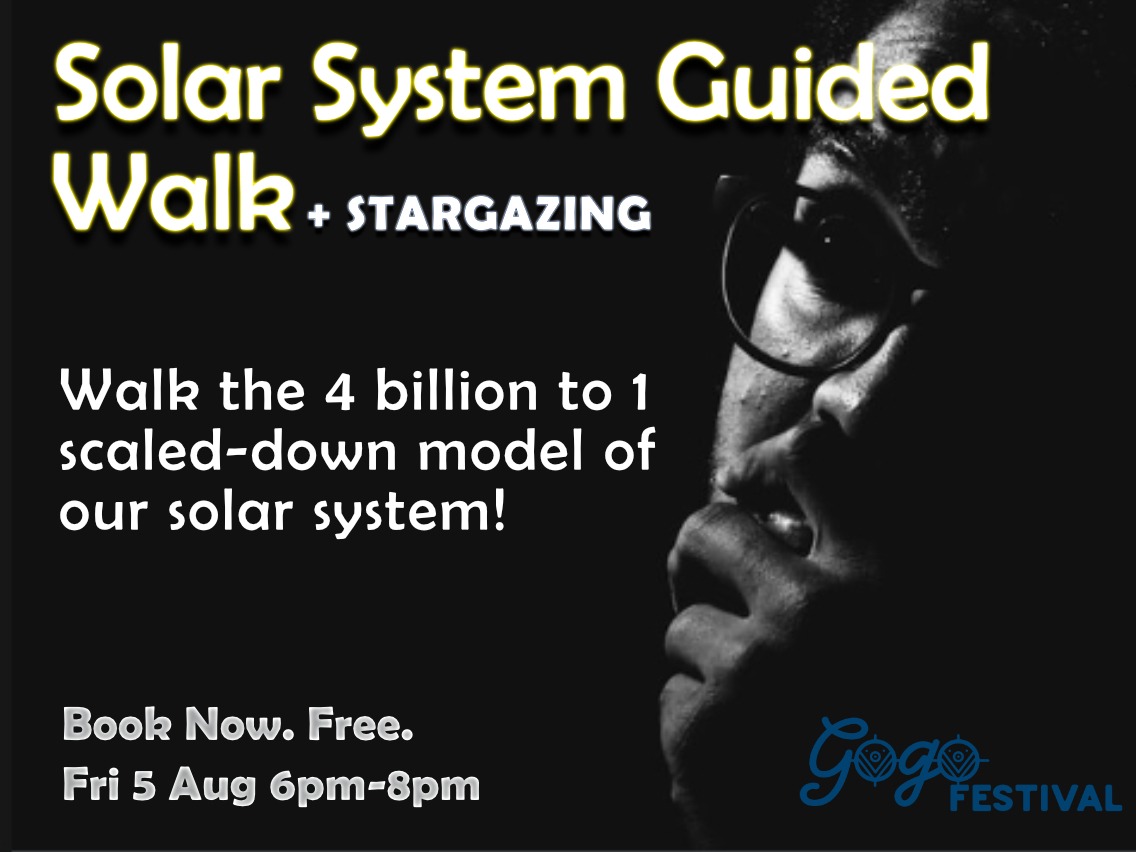 About
Mind-blowing! Did you know Whitby has a 4 Billion to 1 scaled-down model of our solar system! Scale models of all the planets are located across Whitby at the correct scale distances from each other. This tour provides an opportunity to truly appreciate the size of our solar system and our place in it.!
You will be taken on a guided walk through the first half of the Scale Solar System and, weather permitting, followed by a star gazing opportunity using a large astronomical telescope.
We will be starting our tour at the end of Mercury Way in Whitby. There we will visit the Sun, and continue on to explore and find all the planets through to Saturn. From there (weather permitting), a short detour will lead to an opportunity to use a large astronomical telescope to view the heavens. The walk is approximately 2km long with some steep and narrow sections of the walkway to navigate at night. Participants will need to be of good physical fitness, as the hill is approximately 80m in height, and will need to bring a suitable torch/headlamp.
Google Map of the to-scale Solar System in Whitby here
Meet your guide Matt - A keen amateur astronomer and general space nerd. Ask me space questions and I'm sure to have an answer! He has been involved in community astronomy outreach for several years. Feel free to check out his Facebook page here
This walk is not suitable for anyone with mobility issues, or low fitness levels. It involves a walk up and down several reasonably steep pathways at night.
The walk takes place in the evening/night so all participants will need to bring a light/torch. The pathway can be narrow in places and slippery at times so sturdy footwear should be worn. It may be cold so care should be taken with clothing selection. Participants should be comfortable with fitness activities equivalent to walking up and down a peak of approximately 100m altitude.
This is a FREE activity and is part of the Porirua August Gogo Festival. See www.joinin.nz. A festival to celebrate giving local experiences a go!
Spaces are limited - book early to secure your spot.
Location
Get directions
Meet at the end of Mercury Way
Whitby Walkway, Whitby, Porirua 5024
Parking available.