Learn The Basics Of A DSLR Camera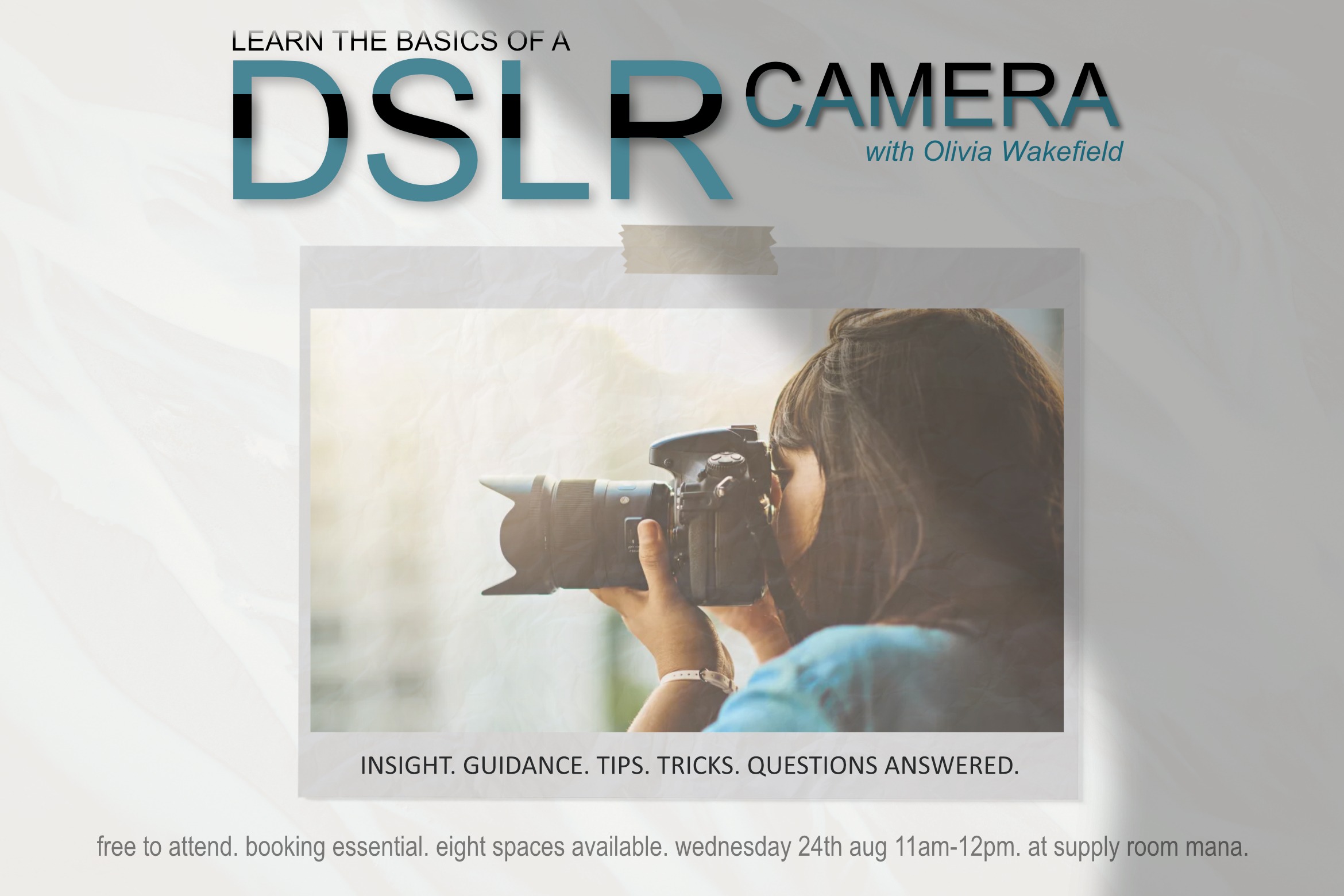 About
Olivia, a professional photographer, will explain the basic functions of the DSLR camera and how to work towards shooting in manual mode. The session will be run as a discussion group so bring along any questions you have! This session is suitable for anyone! However having access to a digital SLR would be useful.
Olivia runs a small photography studio in Porirua, and has been a professional photographer for 3 years, and is passionate about families capturing moments together - feel free to visit my website here. She uses a digital SLR camera in her studio and outdoors which she will bring to show you. She will also have another SLR for people to play with.
Anyone can come, if you have access to a digital SLR it is recommended that you bring it with you. After booking your spot, email Olivia ( olivia@oliviawakefield.com) the make/model prior to meeting. Olivia will also bring a helpful take-home sheet filled with information discussed in the session.
This is a FREE activity and is part of the Porirua August Gogo Festival. See www.joinin.nz. A festival to celebrate giving local experiences a go!
Spaces are limited to 8 people - book early to secure your spot.
Date
Wednesday 24 August 2022 11:00 AM - 12:00 PM (UTC+12)
Location
Get directions
Supply Room Mana
105 Mana Esplanade, Paremata, Porirua 5026