Learn Easy Homeopathic Remedies At Home (CANCELLED)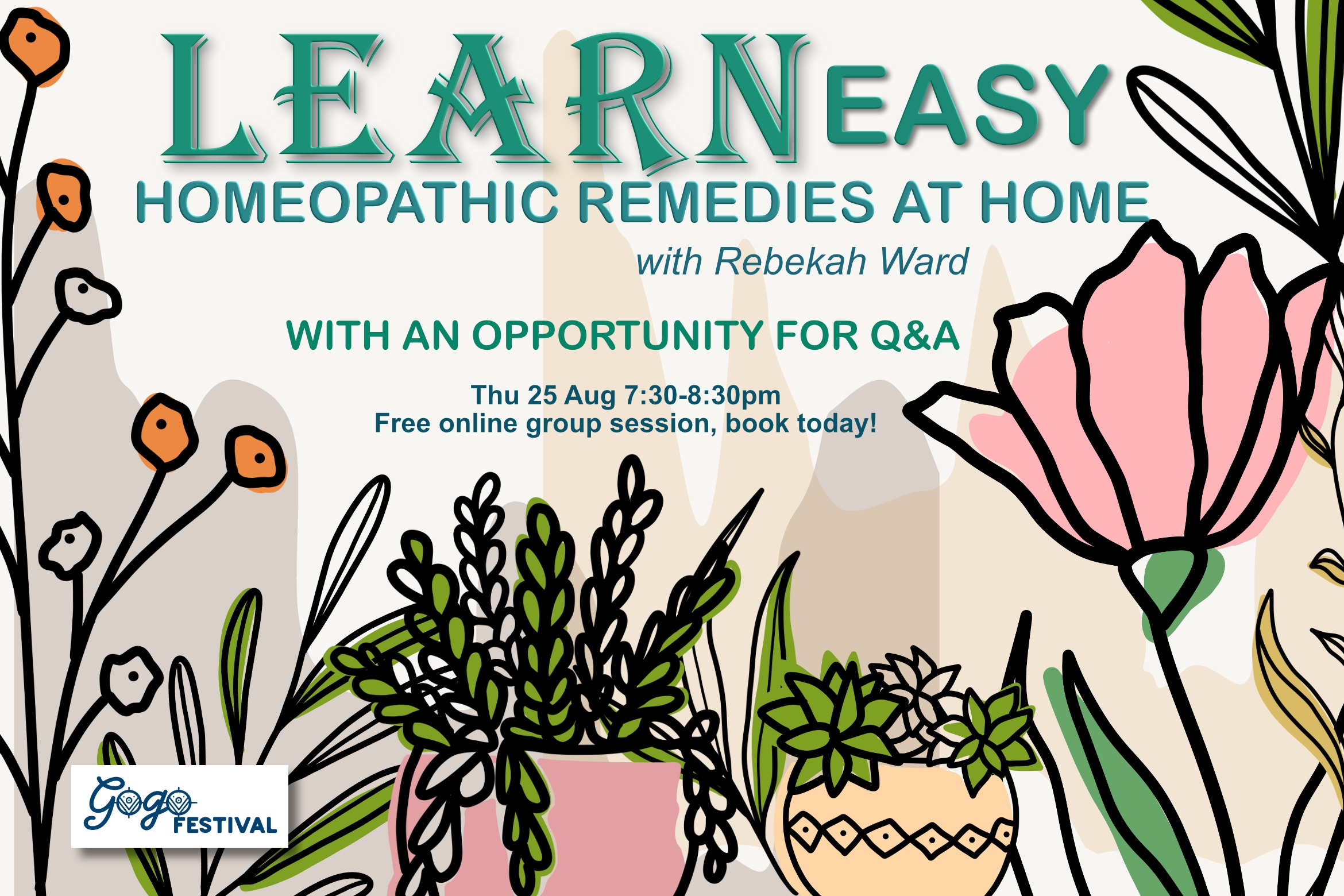 About
Join homeopath and coach Rebekah Ward, to understand homeopathy and how to apply remedies at home using things you have in your pantry.

During this on-line session, Rebekah will share easy remedies for day to day issues and injuries, such as minor burns, cuts and bruising and teach you how to apply things you may already have at home.

There will also be plenty of opportunity for questions and answers too.
Rebekah is a qualified health coach with many years of experience. Having started her coaching career in weight loss, she then went on to study health coaching. From there she has worked with over 2000 people, both in private practice and at Victoria, University of Wellington. In coaching people toward better health, she found that when people had their lives in order, they were more able to implement behaviours that were conducive to greater health. So, in 2020, Rebekah completed an NZQA-approved certificate in Professional Coaching, which expanded her coaching to include career, life, and business coaching. Rebekah is also a qualified homeopath, having graduated in 2005 from the Wellington College of Homeopathy. Visit her page here
Date
Thursday 25 August 2022 7:30 PM - 8:30 PM (UTC+12)
Location
Online event access details will be provided by the event organiser