FDMB Live (North West Food & Drink Means Business)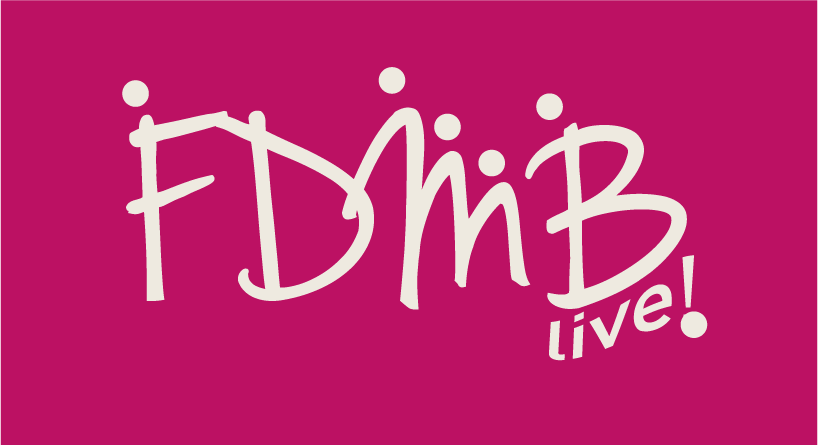 North West Food & Drink Means Business!
FDMB Live is the event for food and drink start ups and ambitious food and drink entrepreneurs.
An intimate and relaxed day of networking, interaction with a first class line of of speakers, plus a chance to meet potential new suppliers at the FDMB North West Strategic Partners Exhibition.
An absolute must attend event if you are serious about taking your food and drink business to the the next level and beyond.
Please note, due to limited availabilty, delegate tickets are now only available to food and drink producers / retailers.
Running order (timings are approximate and may alter)
11am: Light Refreshments, Networking and Meet the Suppliers Exhibition
12 noon: Welcome, Introductions and Guest Speakers
My Start Up Story 1 - Lisa Smith, Ginger Bakers. 
Ginger Bakers Managing Director, Lisa Smith, will share the journey of her business so far, and how she went from art therapist, working with people with learning difficulties, to multi award winning baker, with products stocked on the shelves of Booths and other prestigous retailers.
Gary Clifton, NFU Mutual Insurance (Preston Agency) - Insurance - Cost or Investment?
With a focus on start ups and young businesses, Gary Clifton looks at the dangers of treating insurance as a cost minimisation exercise, and how to avoid the mistakes which may leave fundamental vulnerabilities in a business' operations.
Anne Betty, AB Food Nutrition - What will Brexit mean for nutrition and food labeling?
In view of the considerable uncertaininties once EU food law no longer appplies to the United Kingdom, Anne will discuss the current regulations and what government has been doing to prepare for the UK becoming a 'third country'. Anne will also highlight the opportunities for greater clarity that will be available post-Brexit.
1.30pm:  Refreshments, Networking and Meet the Suppliers Exhibition
2.30pm: Guest Speakers
My Start Up Story 2 - Amy Cheadle, Northern Dough Company
Named recently by The Grocer magazine as one of the 'Top 35 new talents for 2018', Preston-based Amy and her husband Chris set up their business in 2011. Amy will tell the story of Northern Dough Company, from 
small beginnings, how they disrupted the norm, personalisation and ending up on the shelves of 
Sainsbury's, Waitrose and Booths.
Charlotte Moore, Smoothie PR - Why PR matters for your food and drink business
Charlotte gives her thoughts on why PR matters, even for start ups, and shares insider tips on how you can get columnists and journalists from prestigious magazines, such as BBC Good Food, name dropping your brands!
Colin Porter, Booths - The Booths Experience 
Colin Porter is the Customer Experience Development Manager for Booths. He will speak about the Booths ethos, and how that benefits their relationships with customers, suppliers and local communities. Colin will also explain what Booths look for in potential new producer suppliers, how they support them, and the all important initial steps to take on the journey to being stocked in Booths stores. 
4.00pm  - Close 
Confirmed Exhibitors for the Meet the Supplier exhibition include: 
Product Development
-
Fabric Food, Software - Signum Solutions, Creative and Branding - Moonjuice Creative, Nutrition and Labelling - AB Food Nutrition, Chilled Packaging - Icertech, Insurance Services - NFU Mutual (Preston Agency), Bacteria Control - Pure Air Group, Business Health Check Services - One Up Consultancy, Food Photography - Infinity Images, Responsive PR Services - Smoothie PR, Business Support - University of Cumbria, Video - Vidsmart, Finance  - AFS UK, Printers - Ellison Printing, Digital - FAT Media, Industrial Gases - BOC, Apprenticeships - Myserscough College
With more to be confirmed!
On Tuesday 26 March 2019 at 11:00am
Location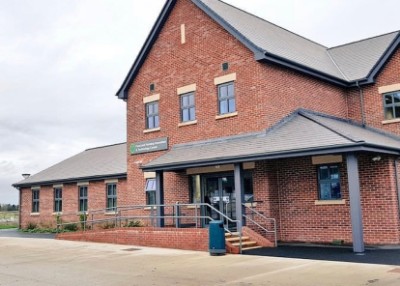 Food and Farming Innovation & Technology Centre, Myerscough College
St Michael's Road, Billsborrow, Preston, Lancashire PR3 0RY
FDMB Live (North West Food & Drink Means Business)
Make a booking, click below
Resend tickets to your email address.
Contact the event organiser.
You can review the event organiser's terms and conditions here.
FDMB Live (North West Food & Drink Means Business)
Contact name: Paul Caunce
Contact phone: 07501 216651
You can review the event organiser's terms and conditions here.
If you can't find your tickets, click here.
Your email has been sent.
The organiser will be sent the details of this message.

Sorry, there appears to have been an error. Please try again later.