ASPECTS OF LEADERSHIP - MALVERN & SOUTH WALES - KINGS SCHOOL

An opportunity for leaders in education in the South West of England and South Wales to network and participate in workshops on STRATEGIC LEADERSHIP • THE SCHOOL AS A BUSINESS • PRESENTATION SKILLS FOR LEADERS • GROWTH MINDSET • RISK TAKING AND RESILIENCE. The keynote speakers, Cath Bufton-Green and Tom Packer are former Headteachers and highly regarded education consultants. Full lunch and refreshments are included in the price.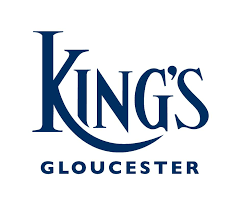 19th Sepember 2019 
9:15am - 3:00pm
The price of attending this meeting is £35 and includes lunch and refreshments.
Agenda
8:50 - 9:15am - Refreshments and welcome from from the Headteacher
9:15 - 9:25am - The Independent Schools Portal & Programme for the day. Cath Bufton-Green
9:25am - 10:00am - Strategic Leadership. Tom Packer
•  Vision and Values
• Learning the art of Persuasion
10:00 - 10:45am - The School As A Business. Tom Packer
•  Budgeting – the great enabler
•  Understanding where the money goes
10:45 - 11:10am - Presentation Skills For Leaders. Tom Packer
• Structure of a Presentation
• Delivery of a Presentation
11:10 - 11:30am - Refreshments
11:35 - 12:55pm - NeXworking: Innovation in Education
12:55 - 13:30pm - Lunch
13:30 - 14:15am - Developing A Growth Mindset Culture. Cath Bufton-Green
• Learn about the philosophy and application of a Growth Mindset approach and how it can support high achievement and the willingness to go beyond the norm
• Develop a whole school culture of Growth Mindset and resilience
14:15 - 15:00am - Encouraging Risk-Taking And Building Resilence. Cath Bufton-Green.
• Understand how a Growth Mindset develops effective communication, builds self-confidence adaptability and prepares our pupils and staff for lifelong learning
• Take away practical ideas and strategies that can be implemented immediately into practice
15:00 - 15:10am - Final questions / Next Meeting. Cath Bufton-Green.
15:10 - Meeting wrap up.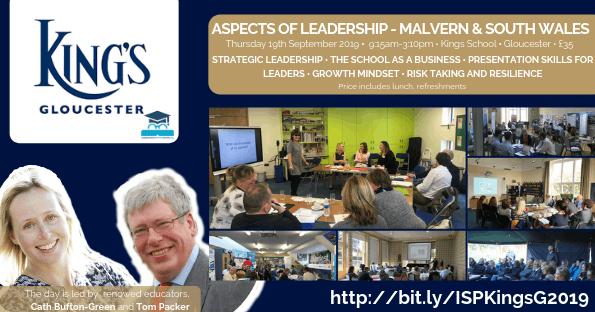 Location
Kings School
Pitt St, Gloucester, Gloucestershire GL1 2BG
This event is currently closed and no contact details are available