ASPECTS OF LEADERSHIP - LONDON - UNIVERSITY COLLEGE SCHOOL

An opportunity for leaders in education in London to network and participate in workshops on STRATEGIC LEADERSHIP • THE SCHOOL AS A BUSINESS • PRESENTATION SKILLS FOR LEADERS • GROWTH MINDSET • RISK TAKING AND RESILIENCE. The keynote speakers, John Medlicott and Tom Packer are experienced educators and highly regarded education consultants. Full lunch and refreshments are included in the price.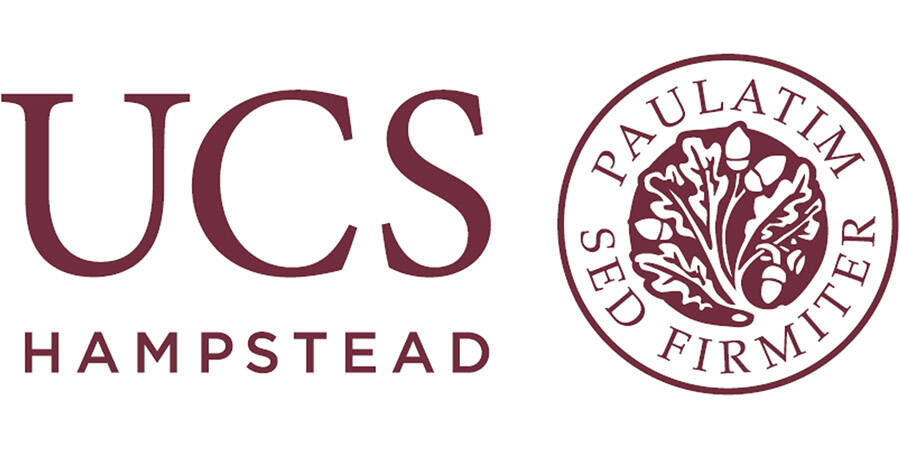 Friday 22nd November 2019  - University College School, London
9:15am - 3:10pm
The price of attending this meeting is £35 and includes lunch and refreshments.
Agenda
8:50 - 9:15am - Refreshments and welcome from from the Headteacher
9:15 - 9:25am - Programme for the day. John Medlicott
9:25am - 10:00am - Strategic Leadership. Tom Packer
•  Vision and Values
• Learning the art of Persuasion
10:00 - 10:45am - The School As A Business. Tom Packer
•  Budgeting – the great enabler
•  Understanding where the money goes
10:45 - 11:10am - Presentation Skills For Leaders. Tom Packer
• Structure of a Presentation
• Delivery of a Presentation
11:10 - 11:30am - Refreshments
11:35 - 12:55pm - NeXworking: Innovation in Education
12:55 - 13:30pm - Lunch
13:30 - 14:15am - Developing A Growth Mindset Culture. John Medlicott
• Learn about the philosophy and application of a Growth Mindset approach and how it can support high achievement and the willingness to go beyond the norm
• Develop a whole school culture of Growth Mindset and resilience
14:15 - 15:00am - Encouraging Risk-Taking And Building Resilence. John Medlicott
• Understand how a Growth Mindset develops effective communication, builds self-confidence adaptability and prepares our pupils and staff for lifelong learning
• Take away practical ideas and strategies that can be implemented immediately into practice
15:00 - 15:10am - Final questions / Next Meeting. John Medlicott
15:10 - Meeting wrap up.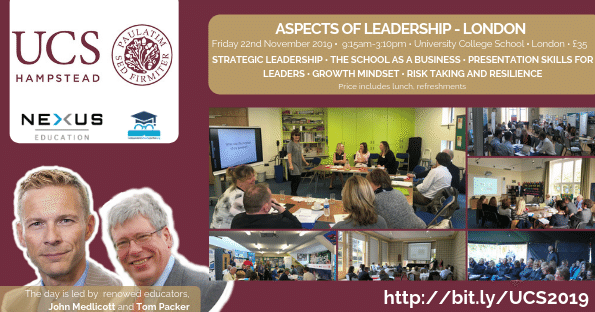 Location
University College School
Frognall, Hampstead, London, London NW3 6XH
This event is currently closed and no contact details are available