3rd innovatED Northern Edtech Conference - 7th May 2019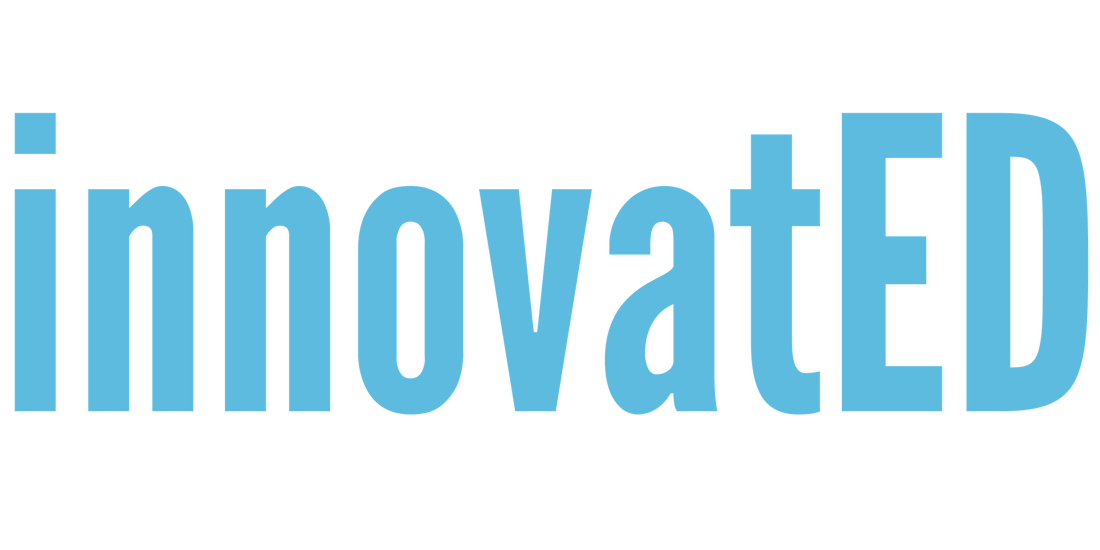 3rd innovatED Northern Edtech Conference - Inspiring Edtech from the teaching front line

The 3rd innovatED Northern Edtech conference is a veritable panoply, nay cornucopia, of practical and hands-on hints, tips & ideas to get your creative juices flowing, to inspire, to help you work more effectively and to provide you with a barrel load of ideas to take back into your school!
Thursday 7th May 2020  - Yarm School 9:15 - 15:10
The price of attending this meeting is £55 per delegate and includes lunch, refreshments & CPD certificate
Led by David Winfield, Simon Hunt & Robert Lilley
AGENDA
8:50 - 9:15 - Arrival refreshments and welcome from the Head of Yarm Prep School, Bill Sawyer
KEYNOTE
9:15 - 9:30 - It ain't whatcha do, it's the way thatcha do it - what the academic research really says and keeping it simple: Approaches and principles to follow in order to achieve effective edtech use in education.  David Winfield, Editor, innovatED Magazine.
SESSION 1: CREATIVITY OVERLOAD!
9:30 - 11:15 - Reaching for the stars with the technology you've already got in school. Simon Hunt, Manchester Evening News Teacher of the Year (https://www.facebook.com/mrhuntsideas/)
This workshop will look at how to combine easy to use apps and technology to enhance engagement of all children across your school as Simon shares his own inspirational practice and incredible experiences. You also will see how to turn your classroom into a movie studio and transport your children inside a traditional tale, bring dinosaurs onto your carpet area and much more. The session includes (but is not limited to!) - great pedagogy based on:
Skype, Green screens, Free websites, Musicomp & Dance code
 
11:15 - 11:30 - Refreshments
SESSION 2: NEXWORKING
11:30 - 13:00 - Nexworking (this is the bit that makes the day so reasonably priced)
'Nexworking' is where 6 Edtech providers showcase their products and take feedback from groups of delegates attending the course during the day. In return for these discussions and market research, the providers subsidise the cost of the whole meeting to keep it affordable for many more schools to attend. This session also provides an insight for delegates into what resources are available, how these might fit into their school development plans, understand the research evidence they are based upon as well as being given an opportunity to draw on the providers' experience of managing projects across a number of schools.
13:00 - 13:40 - Lunch
SESSION 3: PRODUCTIVITY REVOLUTION!
13.40 - 14:20 - Edtech for happier, more productive teachers & leaders. David Winfield & Robert Lilley (former head of the Grammar School at Leeds Junior School and Independent Schools Inspector)
In this practical session, delegates will be very much at the heart of action. David and Robert explore how technology can be used to allow teachers to collaborate effectively, save time, and efficiently solve problems together. They will also introduce a suite of software tools (many of them free for schools) - that are widely used in industry, but are little known about or their benefits not fully appreciated in education.
 
SESSION 4: MANAGING AND DEVELOPING IT IN YOUR SCHOOL 
14:20 - 14:50 - Devising and Implementing an IT Development Plan that inspires and delivers high-quality teaching and learning, as well as preparing pupils for life and work in the 21st Century. Robert Lilley. 
An essential session for the effective management and development of IT in your school, in which former Headteacher, Robert Lilley, explores the key elements required for success and a step-by-step guide to deliver it. He will also discuss how to spot 'gimmicks' and ensure that you focus on tools and approaches that actually enhance learning. 
SESSION 5: ONE LAST HURRAH!
14:50 - 15:10 - A Final App Blast. More stuff that you absolutely need in your life. David Winfield.
There is so, so, so much amazing technology out there that can hook children into learning for pleasure and transform your teaching. David runs through some of the best that you may have missed and have not been covered in other sessions. 
15:10 - Meeting wrap up. Robert Lilley.
Click to download the .pdf flyer to print and share
DOWNLOAD & READ innovatED MAGAZINE FREE OF CHARGE
TERMS AND CONDITIONS
Each ticket allows 1 educator to attend the 3rd innovatED North Education Technology Conference at Yarm School on the 7th May. It may be transferred to another educator, provided that the organiser is notified.
The Nexworking providers have subsidised the event by £110 per delegate, which is why we can offer the day for £55. By purchasing the ticket at this price, you undertake to fully participate in the Nexworking Session and agree to reimburse the organiser £110 should you take part in the other sessions, but not the Nexworking.
Refund policy: You may cancel your ticket upto 28 days before the event and claim a full refund. Cancellation 14-27 days before the event entitles you to a 75% refund. Cancellation 7-13 days before the event entitles you to a 50% refund. There are no refunds for cancellations less than 6 days before the event. Additionally, cancellations 0-6 days before the event (and no-shows at the event) will incur a further charge of £110, which represents the full cost of this place at the event.
On Thursday 7 May 2020 at 9:15am to 3:10pm
Location
Yarm School
The Friarage, Yarm, North Yorkshire TS15 9EJ
3rd innovatED Northern Edtech Conference - 7th May 2019
Make a booking, click below
Resend tickets to your email address.
Contact the event organiser.
You can review the event organiser's terms and conditions here.
3rd innovatED Northern Edtech Conference - 7th May 2019
You can review the event organiser's terms and conditions here.
If you can't find your tickets, click here.
Your email has been sent.
The organiser will be sent the details of this message.

Sorry, there appears to have been an error. Please try again later.