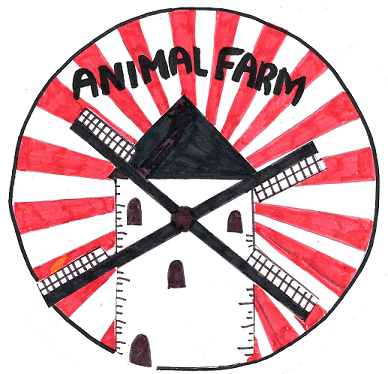 The Play of George Orwell's
ANIMAL FARM
adapted by Peter Hall
Tuesday 12 and Wednesday 13 March 2019
7:00 pm
Performance Space

For all ticketing enquiries please contact:
Miss Vonnell O'Neil
boxoffice@habsgirls.org.uk
All animals are equal, but some animals are more equal than others.
You are warmly invite you to this year's Middle School production - The Play of George Orwell's Animal Farm, adapted by Peter Hall.
The students are working hard to bring this timeless piece to life; we hope that you will suspend your disbelief of their talking animals and walking pigs so you can be amused, horrified and entertained by their relevant tale, and perhaps reflect on our ability to discriminate between propaganda and political vision, truth and falsehood, reality & fake news.
Man serves the interests of no creature except himself.
Tickets will disappear fast for this show, so do get yours in as quickly as possible!
This event is currently closed and no contact details are available