Time2Learn - The Knowledgeable Other...
The people who coach others to develop their coaching are highly influential and important. However you support coaches to learn and develop, this webinar will focus on your role, the skills and attributes you possess and the approaches you adopt. What is meant by a 'more knowledgeable other' will be explored alongside the ways your influence can be developed and improved.
Presenter: Dr Alex Twitchen, Senior Lecturer Sport Coaching Practice and Learning- Open University.
UK Coaching - Webinar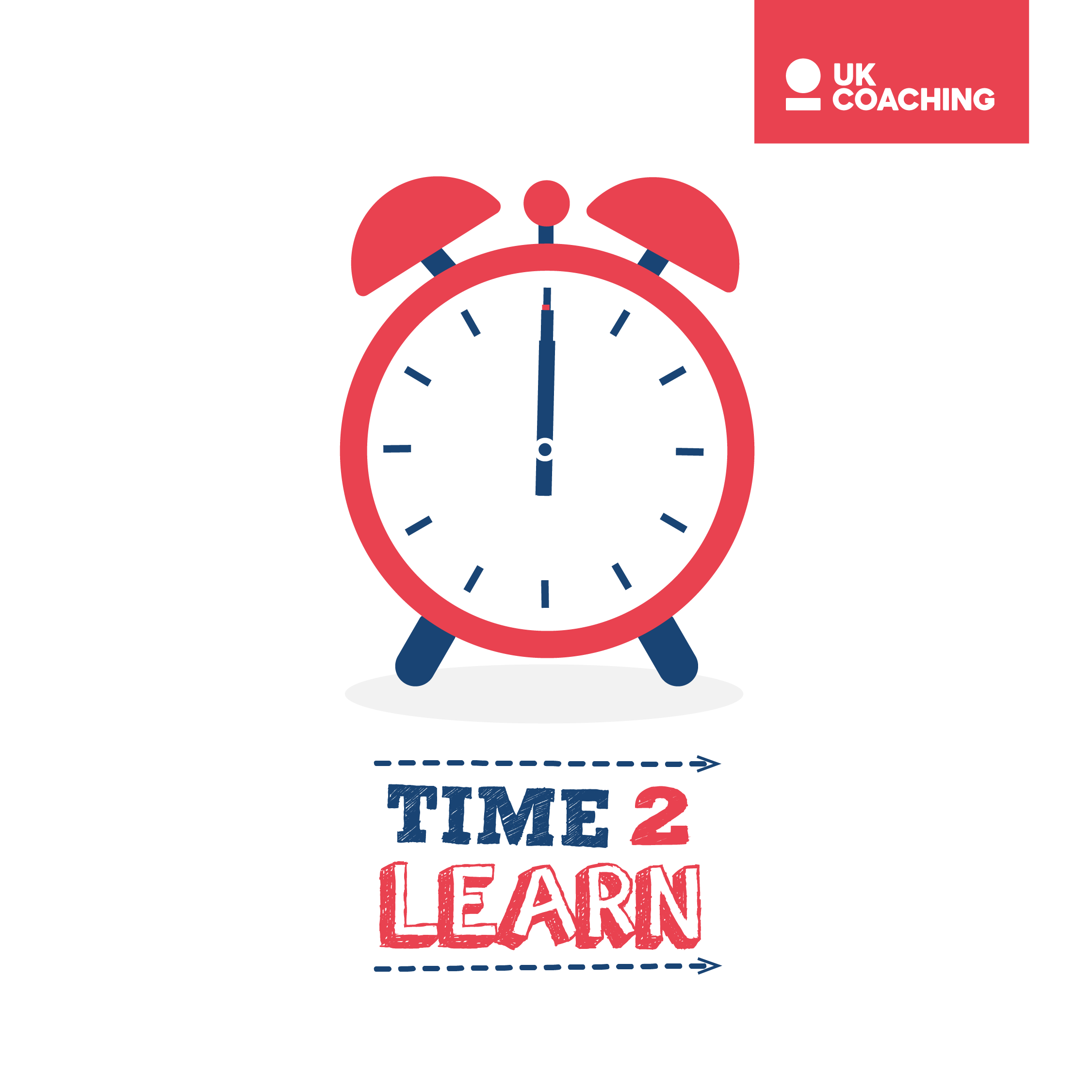 Privacy Notice:
This event is delivered by UK Coaching.
UK Coaching takes your privacy seriously and will only collect necessary personal data to administer this event.
To protect your data, we will:
• make sure it's treated consistently with our privacy promise
• not allow other companies to use it to contact you with their own marketing unless you've given your consent
Your data will not be shared with any other third party organisations.
 
UK Coaching will hold your data on file for a period of one year to send you information about other relevant UK Coaching events, unless you tell us otherwise by emailing events@ukcoaching.org. You can request to receive a copy of all the information that we hold about you by contacting us at events@ukcoaching.org. We make a small £10 charge for this service. You can request that your data is deleted at any time. To do this, please contact us at events@ukcoaching.org. Please bear in mind that if you request your data to be deleted we will no longer be able to provide you with UK Coaching services.
UK Coaching has updated its privacy policy. To view the current policy and how we use your data, please visit www.ukcoaching.org/privacy
This event is currently closed and no contact details are available