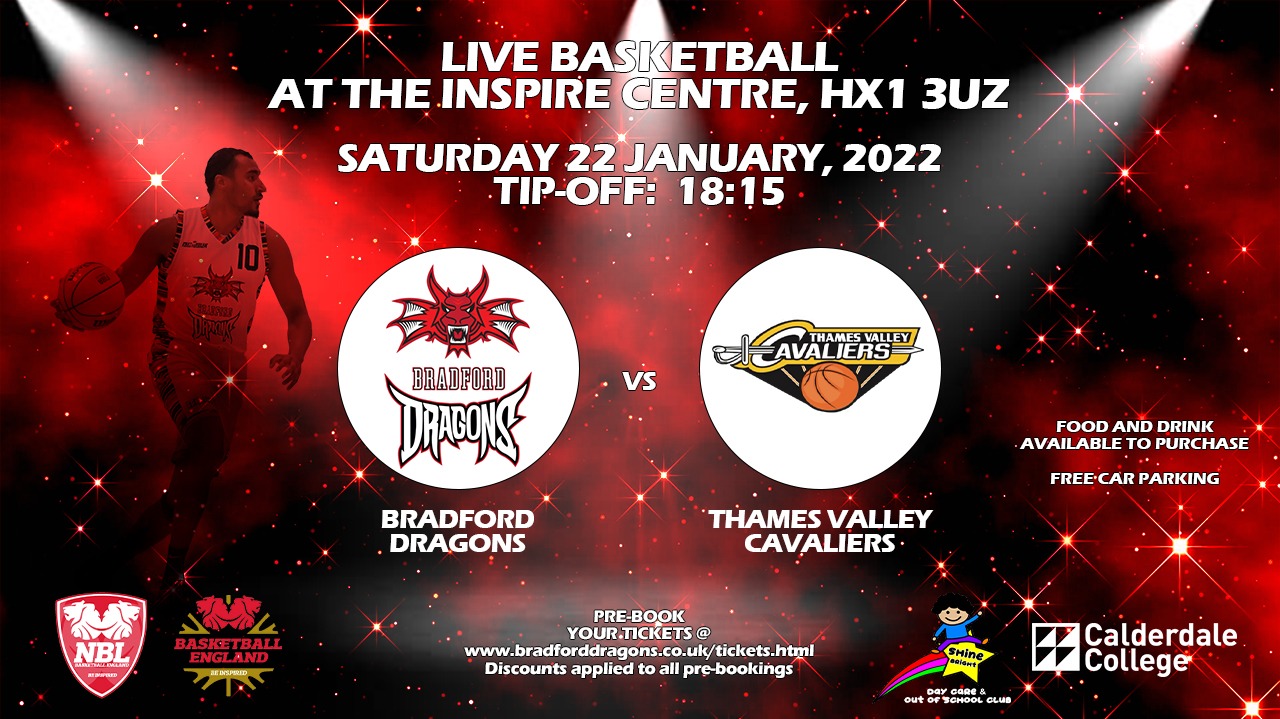 BRADFORD DRAGONS vs THAMES VALLEY CAVALIERS
22 January 2022
The Dragons' Den
Inspire Center, Calderdale College, Francis Street, Halifax HX1 3UZ
Bradford Dragons host the Thames Valley Cavaliers in this National Basketball League Division One Fixture. After a slow start to the season, the Dragons recent form has been amongst the best in the division, but the Cavaliers will be hoping for a top four finish and will provide stiff competition. Its going to be a thrilling game. You really don't want to miss this one.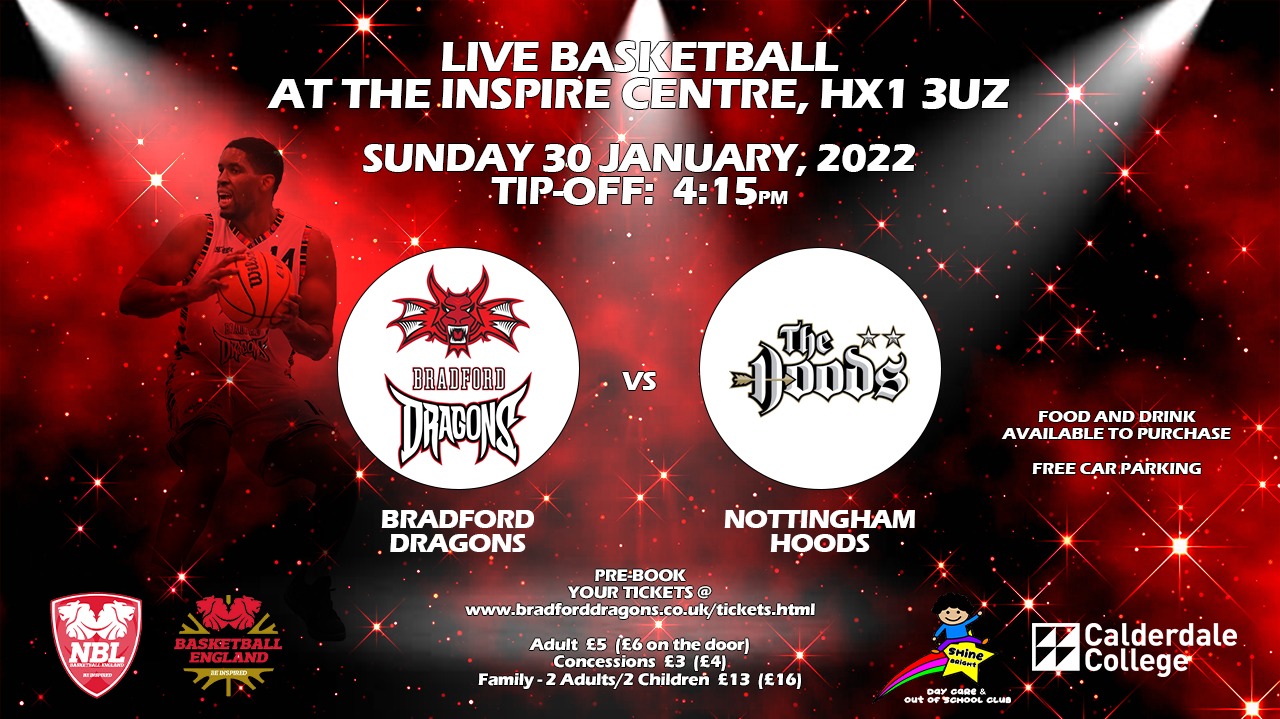 BRADFORD DRAGONS vs NOTTINGHAM HOODS
30 January 2022
The Dragons' Den
Inspire Center, Calderdale College, Francis Street, Halifax HX1 3UZ
Bradford Dragons are in action against Nottingham Hoods for the second time in just two days, in this rearranged fixture at Calderdale College's Inspire Centre. Fixtures between these two sides have always been close, exciting affairs and we're sure that this one will be as good as ever. Remember that it's cheaper to buy tickets on line than to pay on the night, so don't delay - get booked in today.