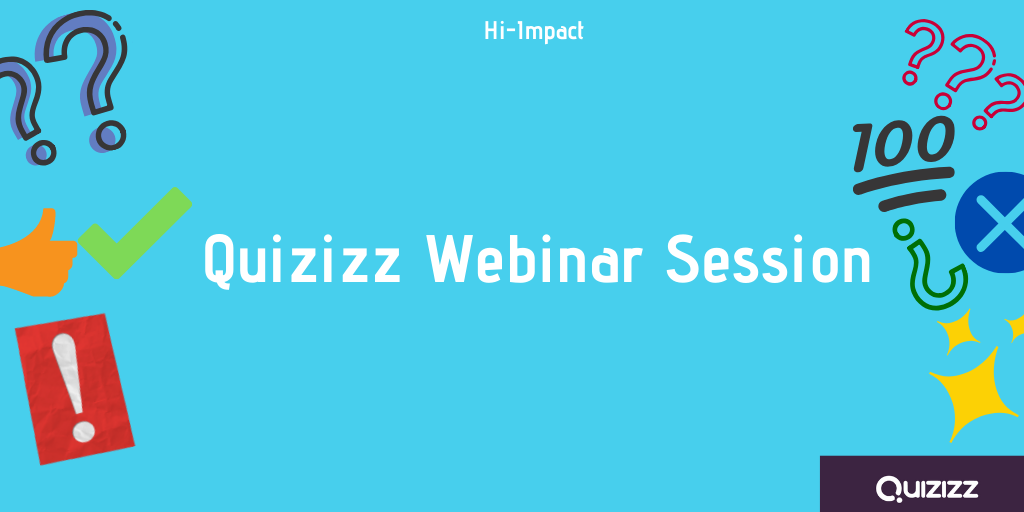 *The platform is completely free and doesn't require a log in*
WHEN: Tuesday 26th May
TIME: 10:30AM - 12:00PM
Quizizz is a fun and intuitive platform which can be used to set self-paced quizzes which pupils can complete at their own speed and in their own time; allowing teachers to engage and assess their pupils within specific parameters.
Teachers can test their students using a FREE vast catalogue of millions of quizzes, which cover a wide variety of topics, including; English, Maths, Science, History, Geography, General Knowledge and even World Languages!
The app has made quiz-making a fast and simple process; with teachers able to create quizzes and send them remotely to their students, on any device, within a matter of minutes.
We look forward to demonstrating Quizizz and all its features to you in this webinar!
hi-impact consultancy
Innovation House,
Power Road,
Bromborough,
Wirral,
CH62 3QT
office@hi-impact.co.uk
0151 638 6283