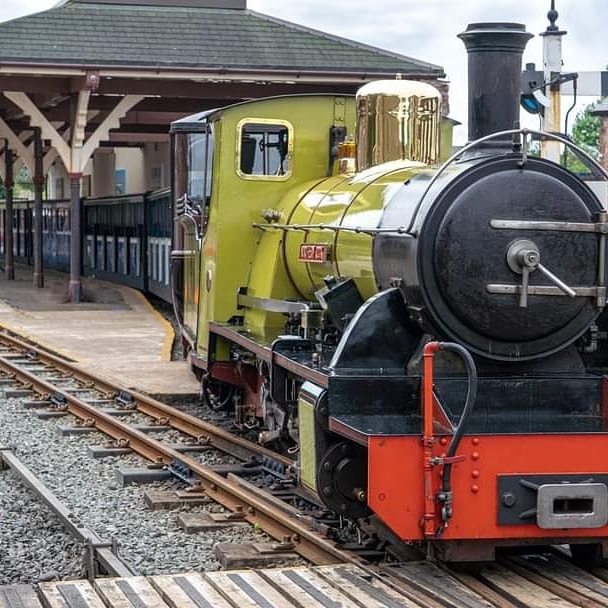 We'll meet at Ravenglass railway station. After introductions and a briefing, we'll set off out of Ravenglass and make our way to Muncaster, taking in the ruined Roman Bath House before briefly entering the grounds of Muncaster Castle.
From there we're on the EskTrail, which takes up the Eskdale valley alongside the river, in beautiful woodland trails. We know you'll be blown away by some of the views (weather permitting!), including a peek at England's highest mountain. We follow the trail up to Dalegarth, taking in Stanley Ghyll waterfall if we've enough time, and energy. La'al Ratty (the train - cost is included in ticket price) will take us back to Ravenglass, to disembark at the pub/cafe
Distance wise it'll be around 14, perhaps 15-15.5k if you do take in the waterfall as well. Please note, there will be regular stops to re-group - the focus is us keeping together and having a social experience. It is very likely that we'll walk some sections. The route including train journey will take around five hours - this may seem a lot but there is a lot to see and take in, and we don't want to rush it!
You must be able to carry a hat, gloves and waterproof jacket along with a drink. Ideally you'll also be able to carry some trail snacks to keep you sustained. You'll also definitely want to bring a card or cash for a brew or ice cream if we're waiting for the train
Location
Ravenglass & Eskdale Railway
Ravenglass, CA18 1SW