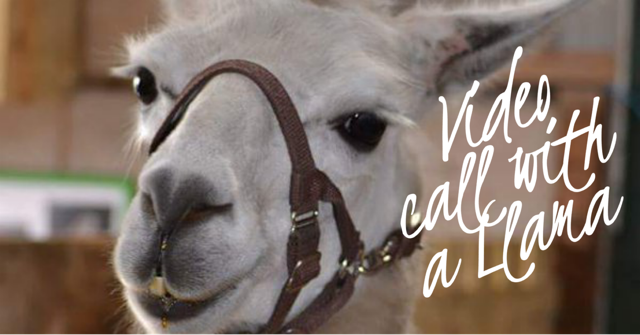 You've seen the goats on zoom, now spread the love with a Llama!

Llama Love or Llama Live calls take your pick - bring some love to your team meetings, zoom calls or family, by having a llama join your call.
Llama Love £11 for 5 minutes
Llama Live £11 for 5 minutes (corporate)

Must provide 2 weeks notice
Availability Wednesday - Friday before 12 noon.
Location
Online event access details will be provided by the event organiser