Sailing Masterclass with
Paralympian Hannah Stodel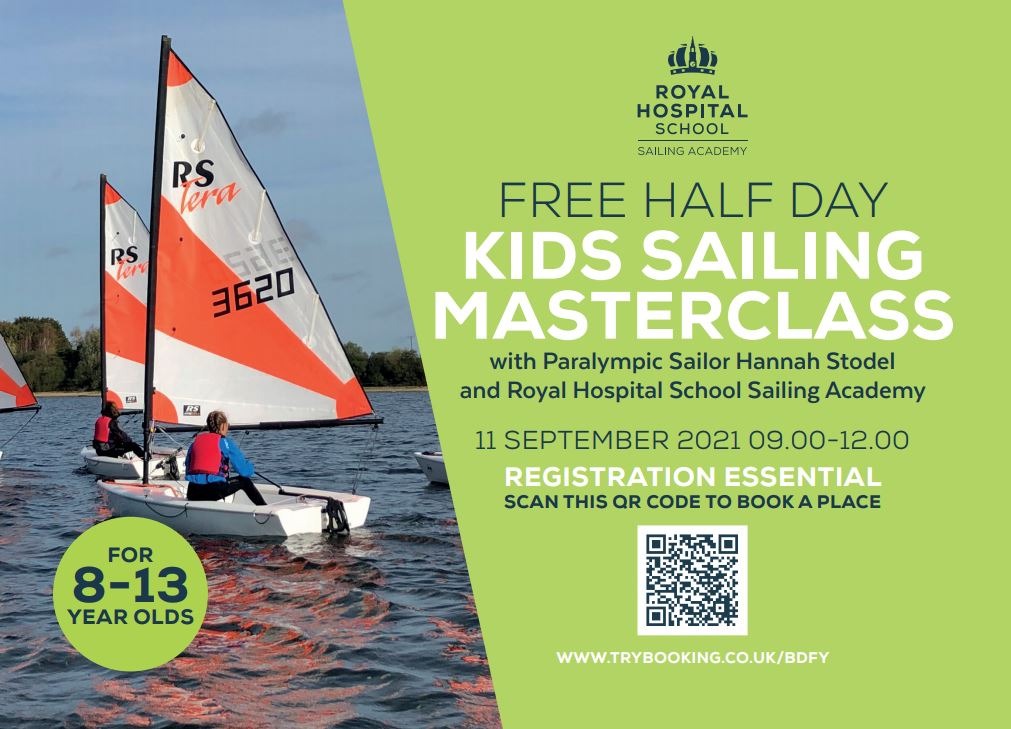 Join us at Alton Water, on Saturday 11 September, the base of the RHS Sailing Academy for a morning of high-level coaching and racing led by 4 x Paralympic Sailor and World Championship Winner Hannah Stodel and supported by the RHS Sailing Academy coaching team. This event is designed for 8-13 year olds who can already sail and would like to enhance their sailing and racing skills. Refreshments, boats and safety cover all supplied. Participants may bring their own boat if they wish.
Location
Location: Alton Water 09:00 - 12:00
Royal Hospital School Sailing Academy, Alton Water, Holbrook, Suffolk IP9 2RY