Sufjan Stevens' Songs for Christmas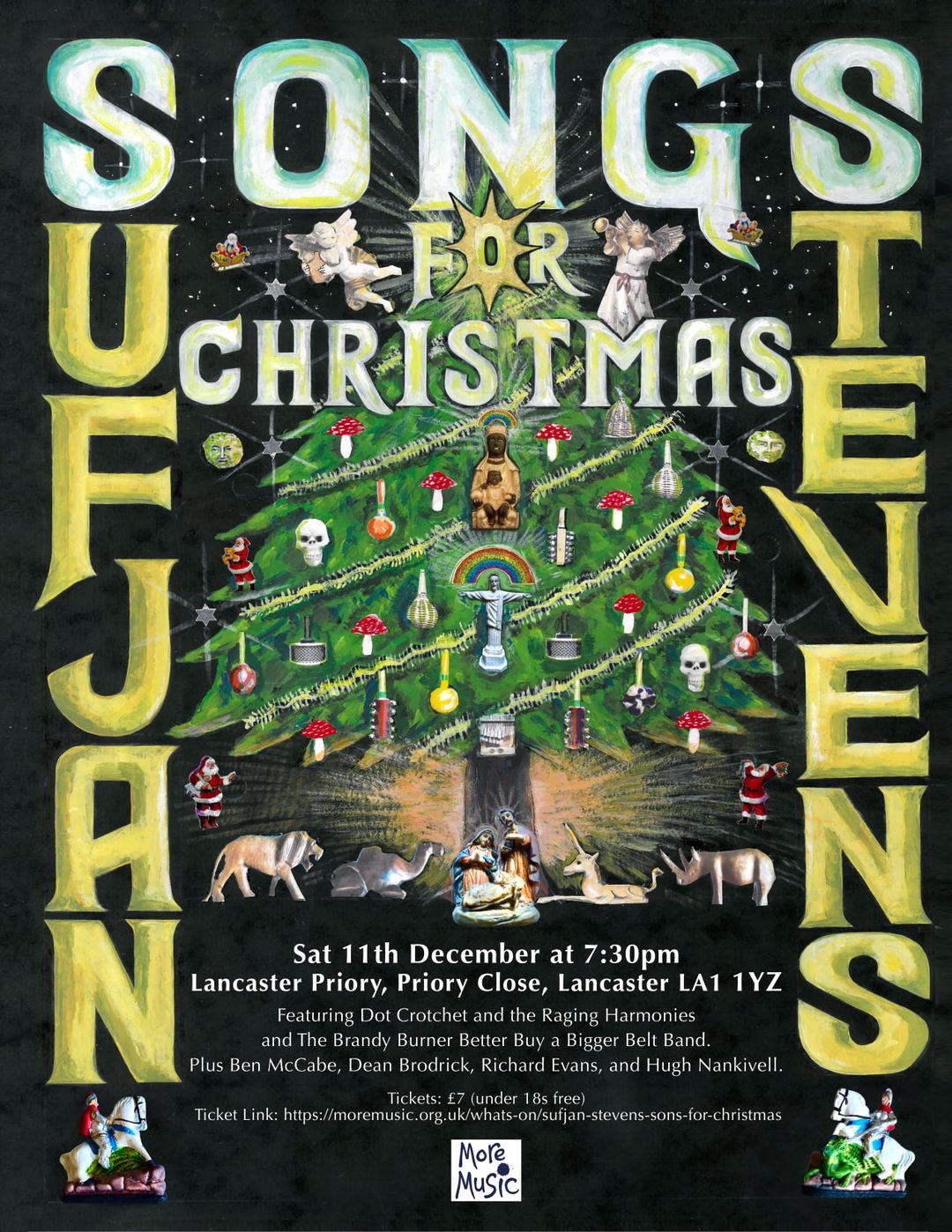 Join together to hear and sing along with songs from pioneering singer songwriter Sufjan Stevens' 10 Eps of Christmas Music.
Featuring Dot Crotchet and the Raging Harmonies, the Brandy Burner Band and a glowing throng of lead singers both visiting from afar and cherished locals.
Glad to be back at Lancaster Priory to share new arrangements we've made over the past couple of years since the last live performance of Sufjan's songs in Edinburgh 2019.
Location
Lancaster Priory
Priory Close, Lancaster, Lancashire LA1 1Y