Market Research Hour (SOLD OUT)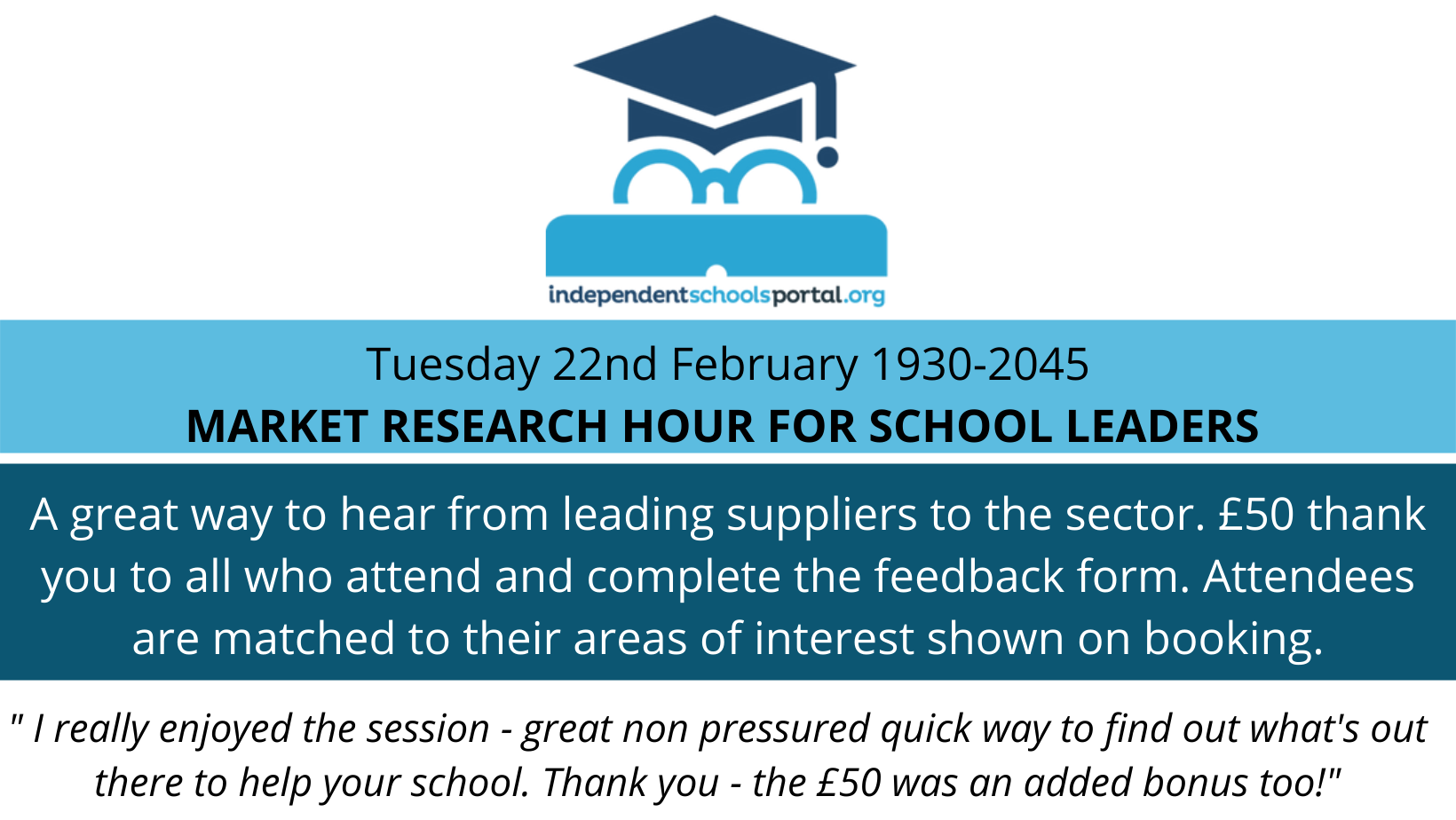 Aimed at Heads, Deputies and SLT members this session will introduce you to innovative suppliers to the sector. You will hear from leading products and companies who are keen to hear your valuable opinion. All attendees who complete the feedback form will receive £50 Amazon vouchers as a thank you. Please note this event is for senior leaders and you will be matched to products of interest to you based on your role and school needs.
Price: All participants with cameras on who complete the feedback form will recieve £50 Amazon voucher as a thank you for their time. Numbers are strictly limited and we ask that only Senior Leaders in schools attend.
Session: The session will enable you as Senior leaders to hear from innovative suppliers to the sector. You will be matched to areas of interest. It is a great way to learn about what innovations are happening in the sector in a quick, unpressured manner. No contact details will be shared with suppliers unless you give permission in your feedback. The aim of the session is to save you time on research, bringing straight to you exciting products through a series of quick 10 min demonstrations. As a thank you for your time you will recieve a £50 Amazon voucher.
Feedback from our previous event:
'I really enjoyed the session, to be honest much more than I expected, as I'd signed up due to the £50 incentive, however I would happily attend again as it was a really good way to find out about products without having to conduct lots of research or subject myself to sales calls. A great idea - please hold these more regularly.'
The Independent Schools Portal is currently working alongside the Chartered College of Teaching to develop a professional development accreditation programme for all education training providers.
Location
Online event access details will be provided by the event organiser