The Fully Human Parent, Steve Biddulph - Liberty Woodland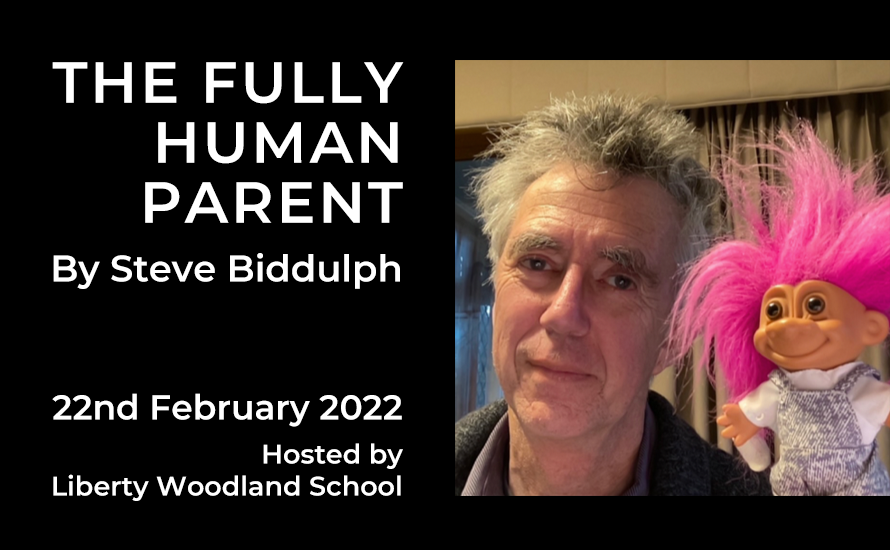 To care for your children well, it helps to be in a good place yourself. In this brand new talk, recorded at his home in Tasmania, Steve brings a whole new way to understand your own mind, and listen to its deep down signals. This is SUPERSENSE – the part of our mind that quietly whispers to us about things we really need to know and pay attention to. It can help your child to overcome anxiety, and be at ease in their own skin, to manage emotions better and get along with others.
7.30pm start, your local time wherever you are in the world.
Location
Online event access details will be provided by the event organiser