LCV Virtual Christmas Concert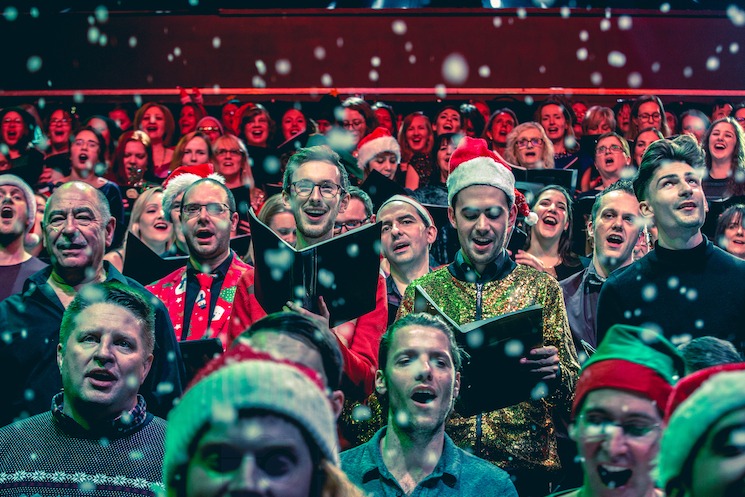 Sadly, we felt it was the right thing to do to cancel our final concert at St James's in Piccadilly, due to the rapid spreading of the Omicron variant. Obviously this disappointed a lot of people, both choir and audience. So, we're doing a virtual concert, using an amazing application called Jamulus to sing together. When you book your ticket, you'll be sent details of the Zoom link. Please note, you should remain muted throughout.
If you've never seen/heard Jamulus in action, it's amazing. The whole choir will be singing live, those that have the Jamulus app will be audible live, and and the others will be muted on Zoom, but you won't be able to tell which is which. Below is an example of us singing 'Can't Help Falling In Love' in the same way earlier this year. We'll do the whole concert like this, hosted from the Director's studio.
Location
Online event access details will be provided by the event organiser