Summer and Beyond: Dens, dens & more dens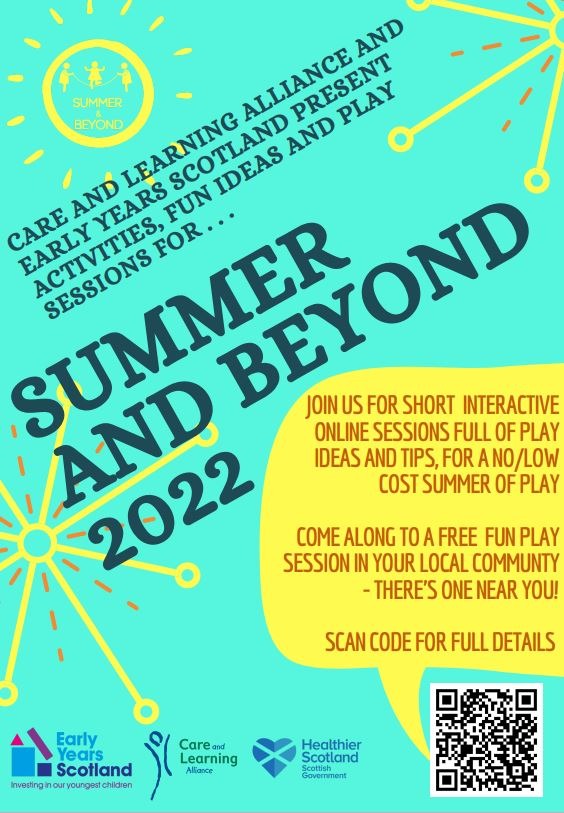 Continued funding from Scottish Government has enabled Early Years Scotland and Care and Learning Alliance to offer free online events for parents and carers, to help support them with ideas and activities to keep children entertained and engaged during the summer holidays and beyond.
Qualified Early Years practitioners will provide a 30 minute session with tips and activity ideas on the specific themes, plus an additional 30 minutes to allow parents and carers to ask questions and advice if necessary. The practitioners will share their insight and experience on low cost and no cost activities that you can do with your children. As summer approaches we hope the session will help you and your family keep busy and have fun.
Wednesday 15 June 2022 2.00PM - 3.00PM
The joining link will be included in your booking confirmation email.