National Association for Primary Education is proud to present a Primary Education Summit 'Visions for the Future'. This is intended to promote discussion about the type of rich and engaging primary education which will enable all our children to meet the challenges they face now and in the future. There are 20 videos which include presentations, discussions and the annual Christian Schiller Lecture 'Values-based Education - the beating heart of Primary Education' presented by Dr. Neil Hawkes. Full details of these are given below and please let other people in your school or organization know.
£20 per attendee
£10 per NAPE Member & Students (discount applied at checkout with promotion code).
1.

'Values-based Education - the beating heart of Primary Education' Christian Schiller Lecture presented by Dr. neil hawkes
Recorded at Bannockburn Primary School, Church Manor Way, London, SE2 0HY
This presentation will aim to inspire listeners to understand why Values-based Education (VbE) is now being considered as the foundation of school culture worldwide. He will explain the key elements of the VbE model and why practitioners love it so much. He will draw on good practice from Primary Schools that find it to be the 'beating heart of their education'. Neil will describe the impact that VbE is having on developing what he describes as ethical leadership and why this concept should be central in the Primary School curriculum.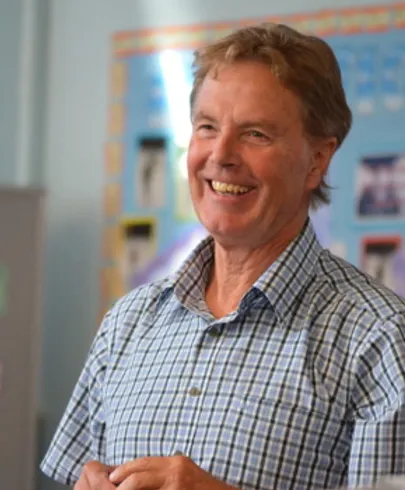 Dr. Neil Hawkes is well known as an educator, motivational speaker, broadcaster, writer and social commentator.
He first gained international recognition when he was a Headteacher in Oxfordshire, where he worked with a school community to devise and implement a pedagogical system that would give children a transformational ethical vocabulary, based on values such as respect, tolerance, humility and justice. Pupils were empowered to be self-leaders, with an active moral compass that affected behaviour, their thinking and the quality of their school work. Values-based Education (VbE) is now recognised internationally as a key dimension in school improvement and enhancing the nature of pupil experience and many schools have now gained accreditation for the quality of their values-based education, including Bannockburn Primary School where the Schiller lecture is being hosted.
'Transforming education into a space of social justice and human liberation' : Naheeda Maharasingam FCCT LLE
-

Headteacher of Rathfern Primary School in Lewisham
This presentation considers how the 3 Ms (metacognition, moral purpose, malleable intelligence) frame and drive our approach to disrupting, interrupting and transforming entrenched trajectories for marginalised groups of pupils.
'Developing readers today and tomorrow: Some suggestions for consideration.' : David Reedy - Past President and former Hon. Secretary of the U.K. Literacy Association (UKLA)
This presentation will outline what research is telling us about what readers do when they make sense of texts and the practical implications for primary classrooms. It will refer to current policy for teaching developing readers in England and ways forward in the light of the literacy demands of the 21st Century.
'Taking ownership of your primary mathematics curriculum - the role of research in moving us away from 'Stepford' teaching' : Prof. Jenny Field - Professor of Mathematics Education at the University of Greenwich
Caught up in an overly prescriptive curriculum, our talented teachers can sometimes lose sight of what they are doing, and why. Teachers need to be able to talk with confidence about their mathematics policy and guidelines and to shape the design of their curriculum by engaging in their own pedagogical research and that of others. Going forward, we need to invest in our teachers to give them the time and the ability to do this.
'Looking through the eye of the pupil' : Prof. Mick Waters - Author and former Director of the Qualifications and Curriculum Authority (QCA), England.
Mick works with the schools in several parts of the UK and abroad to develop extended and innovative approaches to learning.
'Growing Global Citizens' : Sarah Pavey - Education Consultant
This presentation considers the need for media and information literacy (MIL) competencies and how we can instil these in our future generations. Unlike some of our European neighbours we do not have MIL as a statutory part of our curricula in the UK. However, at primary and junior school level there is an opportunity before students focus on examinations to embed these skills, especially through inquiry-based learning. The presentation will look at how this might work in practice.
'Education for interthinking' Prof. Neil Mercer
-
Emeritus Professor of Education at the University of Cambridge
This presentation considers an increased interest in two aspects of young people's development. First, in how schools can help young people develop their 'thinking skills' – by which is usually meant their ability to solve problems, think rationally and be constructively creative. Secondly, there has been an increased awareness of the importance of developing young people's spoken language skills (oracy), because being able to communicate effectively through speech can have an enormous impact on their futures. Many schools and teachers have begun to act on both these concerns, but they are normally seen as separate endeavours. However, research in psychology, neuroscience and linguistics now supports the view that these are not separate aspects of human capability, as linguistic and cognitive development are strongly interrelated.
'The Potential in Children's Literature as a Tool for Subversion' : Seraphina Simmons-Bah - Senior Teaching Fellow in Primary Education at the University of Greenwich
This presentation will explore the possibility of using critical lenses, particularly Critical Race Theory (CRT), to inform the selection and use of children's literature in primary schools. It will draw on seminal and contemporary research to consider how applying critical lenses can create interactions with children's literature which challenge, subvert, and disrupt harmful discourses.
'Creating Digital Strategies for Schools' : Al Kingsley - CEO of NetSupport, Chair of a MAT and author of 'My Secret EdTech Diary'
This conversation considers the role EdTech might play in an increasingly digital world, and how we can best equip our educators with the tools, understanding and skills they need to navigate the 'new normal'.
'What are they learning while you're teaching them?' : Ian Gilbert - Founder of Independent Thinking, speaker and award-winner editor and writer.
This conversation considers what teachers and leaders really think is going on in the classroom beyond results.
'Visions for the Future' : Sir Tim Brighouse, Prof. Andrew Pollard & Sarah Hewitt-Clarkson
This forum considers the purposes of education, re-conceptualisation of the national curriculum for the primary years, overhaul of assessment structures and the changing role of the primary teacher.
'Early Childhood Education: An Agenda for the future' : Dame Cathy Nutbrown -

President of Early Education and Professor of Education in the School of Education at the University of Sheffield

.
This presentation will be talking about the Agenda for the Future which sets out what is needed for young children and their educators are we move further into the century. This will touch on issues of policy and practice of interest to those working with the youngest children, and to headteachers whose schools include children in their earliest years.
'The Humanities - not just desirable but essential' : Dr. Tony Eaude, Prof. Dr. Stephen Scoffham, Dr. Linda Whitworth and Clare Whyles
This discussion will consider the essential role of the humanities in a balanced and broadly-based primary curriculum.
Livestream recording
'Environment in Education' - Mike Aylen,
Dr. Stephen Scoffham, Michelle Parkes, Fazilette Khan
This discussion will consider the future of education and the environment curriculum. Learning how we can all be sustainable schools.
Live-stream recording
'Primary Assessment' - Peter Cansell, Prof. Dame Alison Peacock, Prof. Dominic Wyse & Flora Cooper
This discussion will consider how primary assessment could evolve to better support children, teachers and schools.
Live-stream recording (edited)
EYFS : Wendy Scott OBE, Dr. Karen Boardman, Beatrice Merrick & Helen Moylett
This discussion will consider 'Visions for the Future from an early years perspective'
Live-stream recording