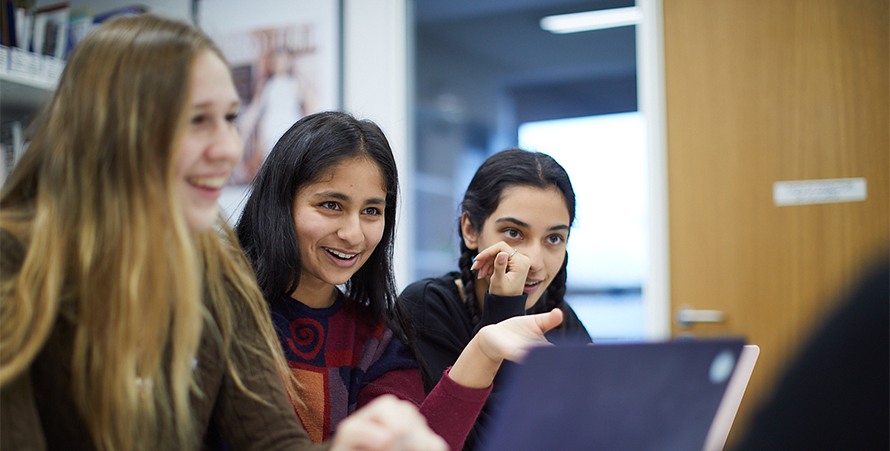 Into the Sixth Subject Fair
Attend our Into the Sixth Subject Fair and discover why our Sixth Form offers an innovative and exciting learning experience and how our vibrant and tailored Futures Programme empowers students to realise their aspirations as they prepare for life beyond school.
Speeches from Mrs Alice Lucas, Head, and Mrs Rachel Williams, Assistant-Head, Sixth Form at 6.30pm

Meet with Senior Staff and Heads of Department

Take a guided tour with our Sixth Formers and Prefects

Visit our exceptional facilities and our purpose-built Sixth Form building
Thursday 28 September 2023
6.15pm - 8.00pm
St Helen's School
Eastbury Road, Northwood, Middlesex, HA6 3AS
CONTACT
St Helen's School respects your privacy and is committed to protecting your personal data. See our Privacy Notice for further details on how your personal information will be used.