Blue Room Moves: inclusive dance workshops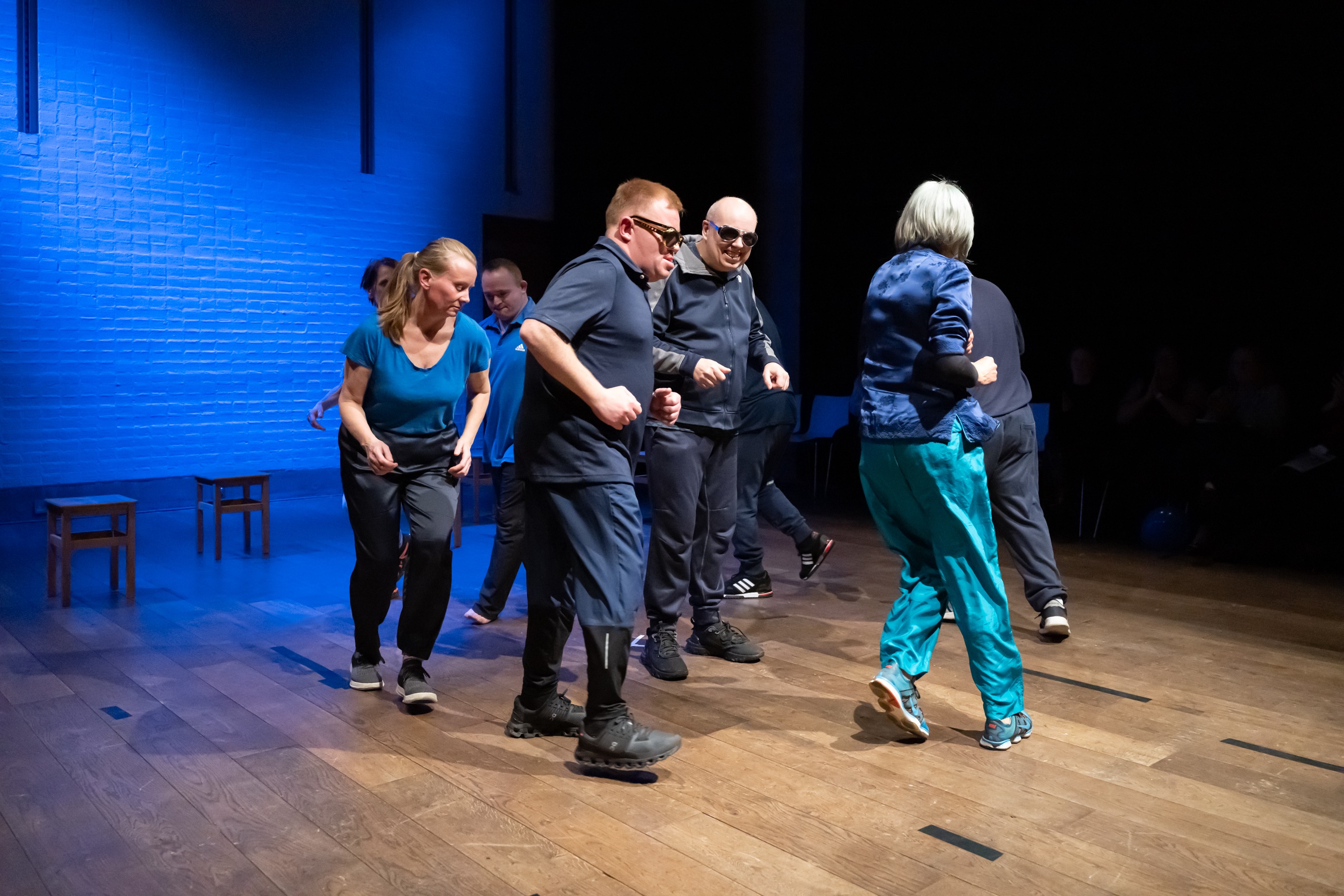 About
Blue Room Moves: inclusive dance workshops
Join dance artist Vicci Riley for an enjoyable creative experience exploring ways to move and connect with others. Build confidence and express yourself as part of a supportive inclusive dance community.

These are workshops for learning disabled and neuro-divergent adults. Beginners or people with dance experience are welcome. Support workers and carers are welcome to join in or watch.

The workshops take place in our Performance Space which has lift access and accessible toilet facilities.

A member of the team will get in touch to ask about any specific access requirements.
6 week course
6, 13, 20, 27 November & 4, 11 December
10:30 am - 12:00 pm

£7.50 per session or £42 for 6 workshops when booked together
Free for support workers or carers
Booking essential
For more information:
phone: 07549079500
Email: blueroom@thebluecoat.org.uk
Image: Brian Roberts
Dates
Monday 27 November 2023 - Monday 11 December 2023 (UTC+00)
Location
Bluecoat
8 School Lane, Liverpool, L1 3BX