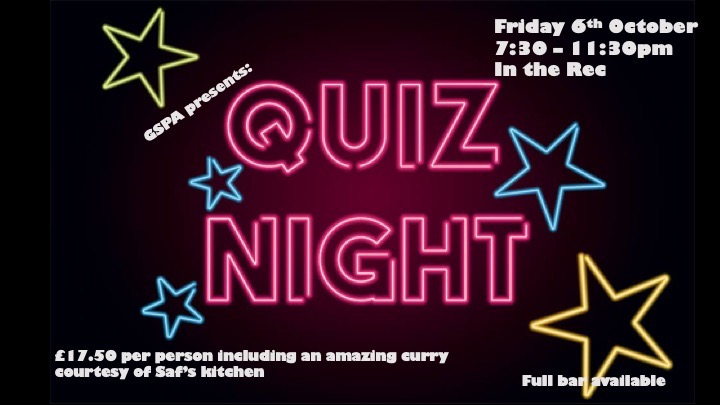 Get your thinking hats on and wake up the quiz brain cells. It's that time of year again and our amazing GSPA Quiz Night is back and will take place on Friday, 6th October 2023. This is a great fun, enjoyable evening and an opportunity to meet other parents, socialise, enjoy a drink (or two) and have some great curry.
A very popular and fun evening held in the school Recreation Hall to test your general knowledge. You can either enter individually or organise your own team and book a table for 8 together.
Your ticket includes a chicken curry/vegetarian option and a side dish courtesy of Saf's Kitchen. We will of course, also be running a bar throughout the night to help lubricate your grey matter!
If you're new to Gordon's, this is a great chance to meet other parents.
Having problems organising your seating arrangements or for any other queries drop us an email at quiznight@gspa.uk
Location
Gordon's School
West End, Woking, Surrey GU24 9PT